The Russian President arrived today in the Republic of Abkhazia, where he met with RA President Raul Khadzhimba. According to Vladimir Putin, Russia and Abkhazia have long-standing close relations, and Russia is ready to guarantee the independence of the republic and its security.
RIA News
leads the Russian leader's statement:
We have something to talk about, but the most important thing is that we have a special, very special relationship with Abkhazia. We reliably guarantee the safety and independence of Abkhazia, independence. I am sure that this will continue.
Vladimir Putin noted that productive contacts are needed in various areas. According to the Russian president, it is extremely important to find the optimal solution to the economic problem of the republic, to solve problems of economic development.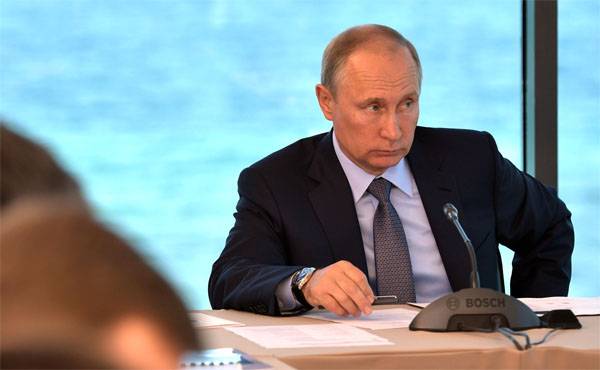 Putin also raised the issue of tourist safety in the resorts of Abkhazia. Recall that over the past few days there have been several attacks on tourists from Russia, as well as two Russian women who died as a result of explosions at an ammunition depot in the area of ​​the settlement of Primorskoye, Gudauta district.
The President of the Russian Federation called on the ministries of internal affairs of the two countries to intensify cooperation.
Vladimir Putin:
I also mean that the citizens of Abkhazia, both Russians and guests, wherever they come from, including from Russia, should understand and feel that they are under reliable protection. I hope very much, I hope that this joint work will increase the level of safety of the tourists staying here.