The aggravation of the situation on the contact line of the parties in the Donbass may begin soon. This was announced today to journalists by the Head of the DPR Alexander Zakharchenko.
Every evening there are attempts at a breakthrough in the south, the day before yesterday at the Svetlodar Arc, the enemy is increasing, bringing in ammunition and personnel. I think that the aggravation will be soon
- said the Head of the Republic.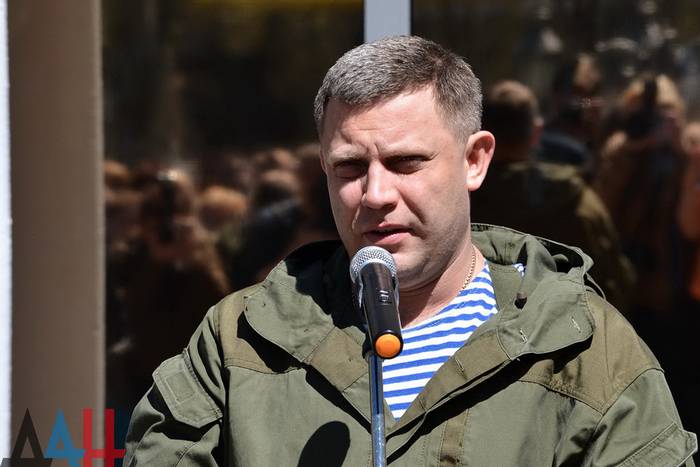 Note that the situation on the line of demarcation in the Donbass remains extremely unstable. Recall that over the past day the Ukrainian security forces 36 once violated the cease-fire. On the territory of the DPR released 120 mines and artillery shells
As stated today by the deputy commander of the operational command of the DPR, Eduard Basurin, Ukrainian security forces equipped the firing positions of large-caliber artillery in the residential areas of Avdiivka.
According to intelligence information, a platoon of 152 mm self-propelled howitzers 2С3 "Acacia" from the second self-propelled howitzer artillery division 72 of a separate mechanized brigade was found in the residential quarters of Avdiivka.
- he said.
Basurin also said that one DPR soldier died as a result of shelling by Ukrainian security officials in the past 24 hours.
The defense of the Republic killed one soldier
- said lock.