The US Army is looking for a replacement for M4 rifles. According to the portal
military.com
The US Department of Defense announced a tender for the purchase of an intermediate rifle (Interim Combat Service Rifle, ICSR) caliber 7,62 × 51 mm.
Today the main small
weapon
US Army - M4 rifle caliber 5,56 × 45 mm. But, after General Mark Millie, speaking in the Senate, reported that 5,56-mm cartridges M855A1 were unable to penetrate the latest body armor, parliamentarians approved a program to re-equip the army with small-caliber small arms.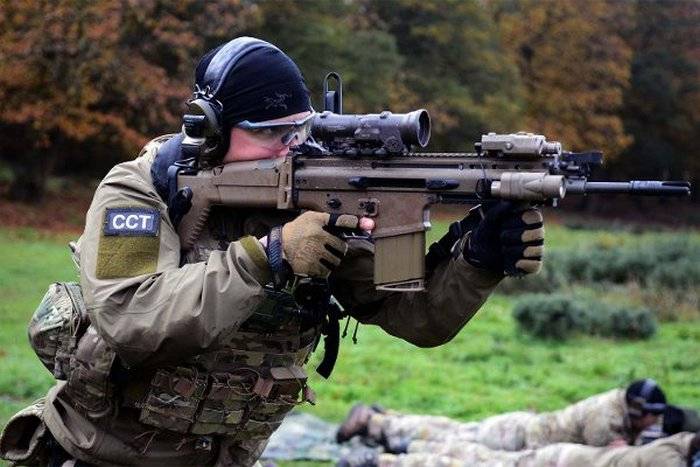 American soldier with rifle scar-h.

The tender will be held in two stages. As part of the first, the military will purchase seven different models of rifles from those available on the market and test them. In particular, the soldier's ability to carry 210 ammunition in 20 or 30-charging stores will be tested in a standard outfit, and shooting at 300 and 600 m distances will be carried out. In addition, all rifles will measure the volume of the shot, after which the possibility of reducing it will be determined . It will be important and the availability of mounts for installing additional accessories. In addition to shooting qualities, low weight and a basic set of additional accessories (sights, flame arresters, flashlights, etc.) will be important for new rifles. As part of the second stage, the US Department of Defense will select the winner and purchase up to 50 000 rifles in caliber 7,62 × 51 mm.
For the first time, the Marine Corps Corps, assessing the actions of soldiers in Afghanistan in the 5,56 year, spoke about the insufficient capabilities of 2004 caliber cartridges. The marines complained about the short range of the bullet, which is why the enemy, who used 7,62 mm weapons, had a fire advantage. In 2009, the US Army adopted the Enhanced Battle Rifle (EBR), an upgraded version of the M14 rifle in the 7,62 × 51 mm caliber.