According to the portal
flightglobal.com
, Talarion drone, developed by EADS (European Aeronautic Defense and Space Company), will not become a pan-European drone. Airbus Defense and Space, Dassault Aviation and Leonardo agreed on the appearance of another heavy drone.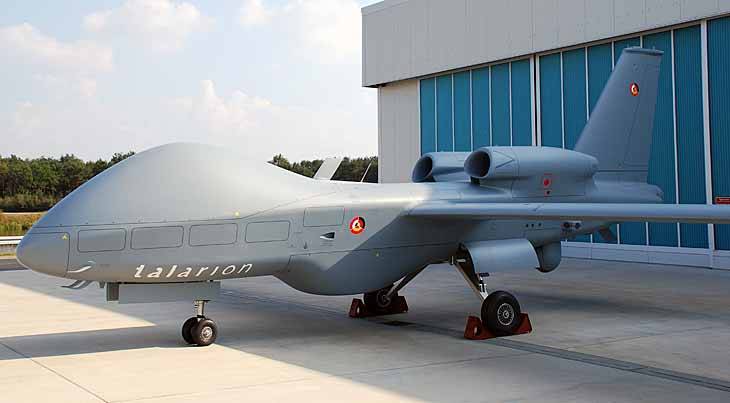 European countries buy heavy drones from the United States and Israel, but in the coming years they want to get their own development. Initially, the Talarion UAV, equipped with two jet engines, claimed the title of a pan-European drone, but now it became known that Europeans preferred turboprop engines, Warspot reports.
In the framework of the first stage, which lasted ten months, the configuration of a medium-altitude unmanned aerial vehicle of long duration of flight (MALE-class) was formed. The drone is created in the framework of a multinational pan-European project - it involves Airbus Defense and Space, Dassault Aviation and Leonardo, which agreed that the new drone should be equipped with two turboprop engines.
Thus, the initial stage of the project is completed, and the main system requirements for the aircraft will be formulated in the future. Officially, work on the creation of a prototype of a new drone should begin in the 2018 year, the first flight is scheduled for 2023 year, the first serial delivery for 2025 year. In addition to the MALE type drone, the nEUROn unmanned bomber is being developed in Europe.