According to information
RIA News
, the press service of the Lithuanian Ministry of Defense announces the start of the active phase of the annual international exercises of the Baltic Baltic Sea Squadron Exercise 17 / 2 warships association, which are scheduled to take place at this stage in the territorial waters of the republic and the special economic zone of the Baltic Sea.
Naval maneuvers launched on August 7. They will be held until August 11 in the Baltic Sea, in the territorial waters of Lithuania in a special economic zone.
During the active phase of the exercises from 8 to 11 in August, Baltic naval skills and naval capabilities will be improved in the Baltic Sea: maneuverability, communication procedures, artillery firing and defense from underwater targets, rescue and search exercises.
As explained in the Ministry of Defense, the exercise will involve the courts of Lithuania, Latvia and Germany.
The Lithuanian Navy will present the ship Jotvingis (N42), the anti-mine ships Suduvis (M52) and Kursis (M54), the patrol ships Aukstaitis (P14) and Selis (P15), the rescue and search ship Sakiai, the coastal boat H21 and the command team. The Latvian Navy will present the vessel Varonis (A90) and the anti-mine ship Rusins ​​(M08). And Germany will participate with the mine ship Pegnitz (M1090).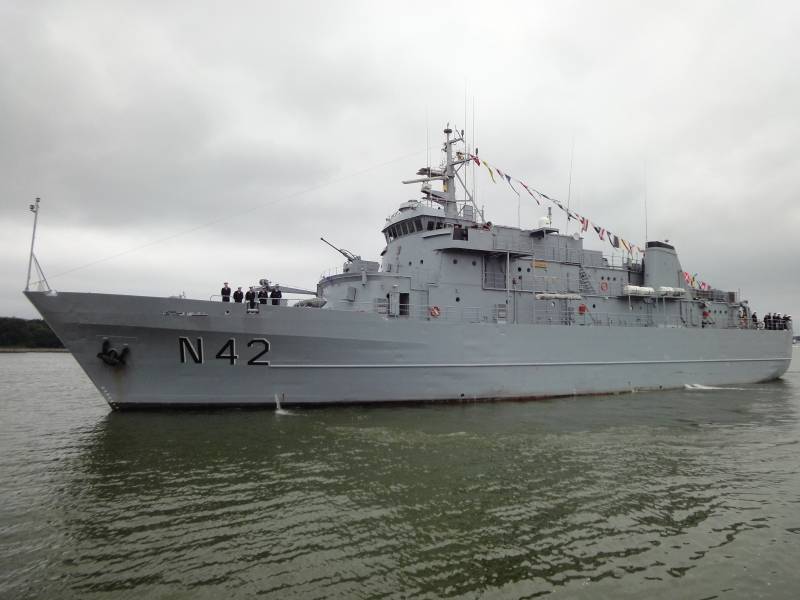 LKL "Jotvingis" management and support ship (N42)
It is alleged that the leadership of the maneuvers will be entrusted to the commander of the Lithuanian Navy, Thomas Skurdyanis.