Militants of the IG (grouping banned in the Russian Federation) attacked the positions of the Syrian army in the province of Rakka, the Russian Aerospace Forces intensified attacks on the IG in the provinces of Homs and Deir ez-Zor, reports
FAN
with reference to Syrian sources.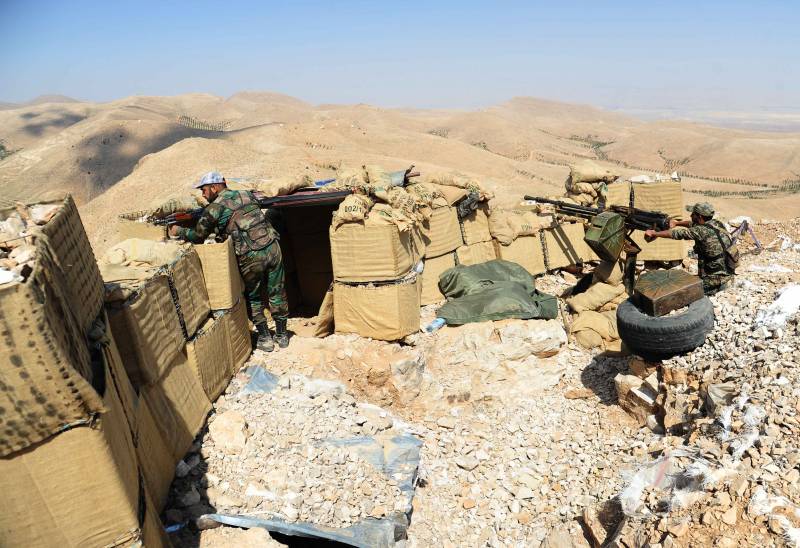 Yesterday, government troops conducted rocket attacks on fortifications of radical opposition armed forces in the East Guta oasis, while Syrian military aircraft launched air strikes against Islamist strongholds. Nevertheless, it was not possible to recapture the territories occupied by the militants.
After the key city of As-Sukhna (Homs province) came under the control of the Syrian Arab Army (SAA) and its allies, the pro-Assad forces paid attention to the area of ​​the Al-Shumariya mountains, constantly being attacked by the IS. Airborne units of the Russian Federation, covered by air, operating on the side of the CAA, occupied the town of Al-Manuh. Militants were forced to leave the village and relocate to the province of Deir ez-Zor.
Russian
aviation
conducted several sorties and inflicted many airstrikes on the fortified posts of the IS militants in the vicinity of the city of Madan Jadid (Deir ez-Zor province). Syrian Democratic Forces (SDF) intend to launch an offensive on the region's capital. According to a military source, the National Liberation Army along with the Air Force of the Western coalition will take the side of the Kurds. These territories, rich in oil and gas fields, are of great interest to the Kurdish divisions and the United States. The West Coalition's Air Force conducted several bombing raids in the southeastern part of Deir ez-Zor, resulting in the destruction of the military camp of the Islamic State, in which at the time of the strike there were children held hostage by militants.
The Syrian Democratic Forces (SDF) and Popular Self-Defense Detachments (YPG) succeeded in capturing the Hisham ibn Abdul Malik area in the south of Raqqa. After that, the opponents fought fierce battles in neighboring neighborhoods, during which five SDF fighters were killed. According to the Kurdish news portal ARA News, a meeting was held between representatives of the Western coalition, led by the United States, and the command of Kurdish forces. During the meeting, the Allies discussed measures to be taken in order to prevent the ATS army from moving towards Deir ez-Zor.
The Syrian air forces conducted several air attacks on militant positions east of Hama, near the city of Salamia. Information about the results of combat missions have been reported. By Monday evening, IS terrorists attacked the CAA fortifications in the area of ​​the village of Jubab-Marina, southeast of the city of Itria. As a result of the attack, ten servicemen were killed, and the Islamists seized part
weapons
Caa.