The specialty "the use and operation of missile armament of submarines" first appeared in the Black Sea Higher Naval School. P. S. Nakhimov (FIAU), transmits
TASS
message of the press service of the Ministry of Defense.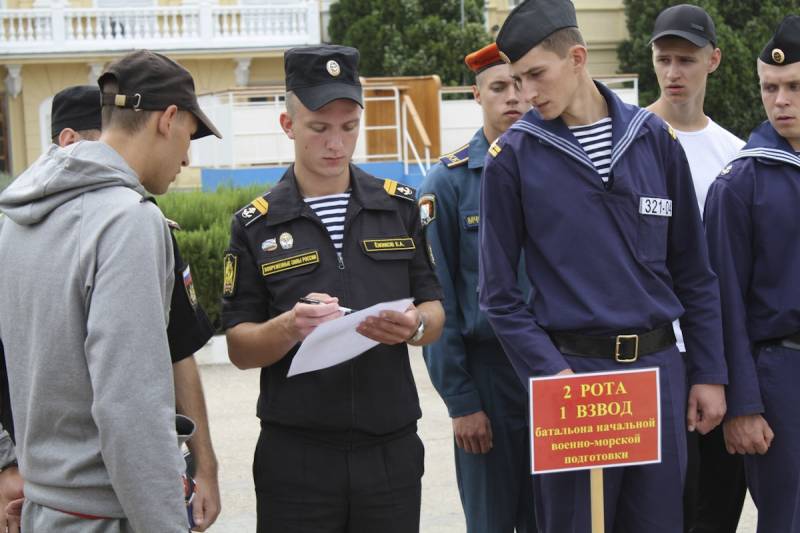 This year, graduates of schools from 47 regions of Russia entered the ChVVMU. More than 100 cadets - Sevastopol and Crimeans. Applicants could apply not only to traditional training profiles - "the use and operation of surface-mounted missile weapons," the use and operation of coastal missile artillery systems, "special-purpose underwater operations", "the use of special support units and the operation of special forces ammunition
fleet
", but also for the first time to begin training in the specialty" the use and operation of missile weapons of submarines ",
says release.
The ministry explained that "the introduction of such a specialty into the FVVMU curriculum is caused by equipping new submarines armed with the most advanced attack missile systems, including Caliber, to the fleets, including the Black Sea."
The first year students are enrolled 250. On the fifth of August they swore an oath of the cadet.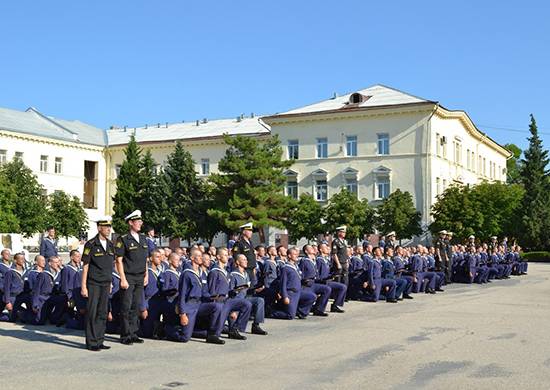 "Over the years of its existence, В МУ десят десят has formed dozens of traditions that are sacredly cadets. One of them - the solemn oath of the cadet on the parade ground of the school. Each freshman vows to love the Motherland, to be a patriot of the school, to multiply the heroic glory of the sacred land of the hero-city of Sevastopol, "said the press service.
It is reported that before the start of the school year, freshmen will have to master the program of initial naval training, study general military regulations, the basics of drill and maritime practice.
Under the military oath cadets will be given at the end of August.