According to the blog
bmpd
with reference internet portal
fajaronline.com
, August 3, two Su-124SK fighters of the local air force arrived at the Indonesian Air Force Base Sultan Hasanuddin (Makassar, Sulawesi) aboard the heavy transport aircraft An-100-150M-27 of the Ukrainian airline Antonov, which underwent repairs in Belarus at JSC 559
Aviation
repair plant "(Baranovichi).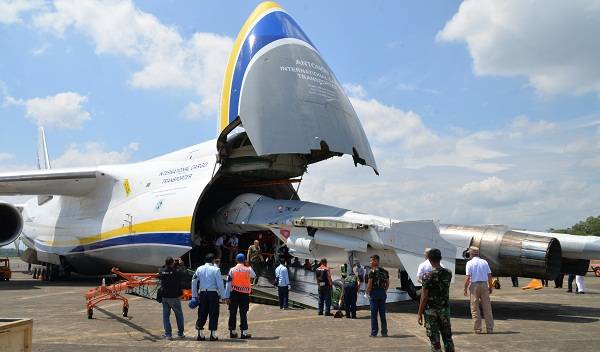 They were released by KnAAZ and transferred to Indonesia in the 2003 year. Planes were used in a limited volume, having flown all 693 h and 348 h, respectively. Prior to the transfer of 9 for repairs in December 2015, the cars were in a sludge.
Currently, two Su-559MK Indonesian Air Force fighters are undergoing repairs at 30 Aviation Repair Plant in Baranavichy. They have not been used since 2015 of the year and were delivered to Belarus 15 March 2017 of the year.