Nikolai Pavlenko, General Designer of Russian Helicopters, informs that eight dual-control helicopters will enter service with the Russian Aerospace Forces this year. We are talking about the Mi-28UB rotary-wing aircraft (a combat training modification of the Mi-28N "Night Hunter" helicopter developed in 2010). Attention is drawn to the statement of the general director of the aforementioned holding, Andrey Boginsky. According to Boginsky, Mi-28UB helicopters will be sent for "testing" to Syria.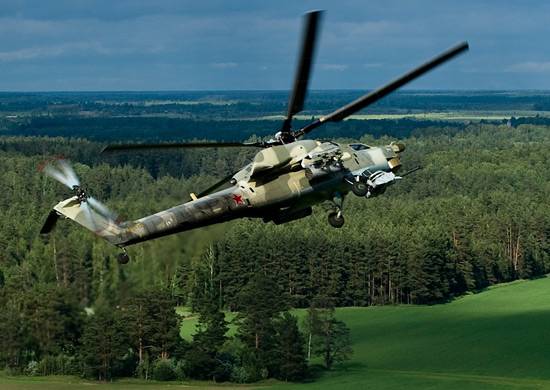 TV channel
"Star"
quotes a statement from the CEO of Russian Helicopters:
Today, the Mi-28N helicopter has a pilot and an operator, and the main goal and task of modernization is to make it a combat training so that the helicopter can be controlled from each of the cabins. We would like these helicopters (Mi-28UB) to undergo some kind of testing in Syria.
The first formation, which will receive the latest Mi-28UB, will be the 344th Center for Combat Use and Retraining of Flight Personnel of the Army
aviation
(city of Torzhok). As stated, the very retraining (theoretical) for flights on Mi-28UB helicopters, the flight personnel of the Torzhok Center have already passed. Now it is expected to practice piloting a new rotorcraft.