Informational portal
naked-science.ru
reports that the first flight of the fifth-generation prototype of the T-50-11 aircraft took place. As you know, the plane a few days earlier received the official name of the Su-57.
Flight tests began machine with tail number 511.
It is noteworthy that the T-50-11 was the tenth prototype of the Russian aircraft of the new generation, rising into the air. Why is it about marking "11"? The fact is that this prototype turned out to be completed before the previous prototype "T-50-10", which was supposed to rise into the sky before the 11-th copy.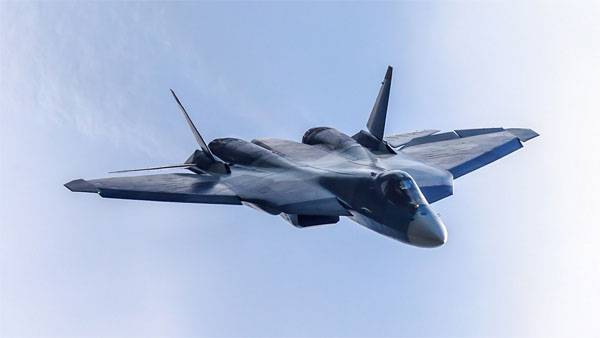 It should be noted that the T-50-10 and T-50-11 are copies of the PAK FA, after which the so-called pre-series production of fifth-generation aircraft should begin. According to the latest data, 12 of such vehicles will be supplied to the troops in the coming years.
The specialists of T-50-11 attract the most attention in comparison with other prototypes. The reason is that the Su-57 production aircraft will have exactly the same glider as the T-50-11. Since the creation of the first prototype, the airframe has undergone significant changes. The Su-57 on-board equipment will be the same as that of the prototype T-50-9.