The scandal associated with the supply of turbines "Siemens" in the Crimea (which, by the way, is not officially confirmed so far) is gaining momentum. After the European Union recently imposed sanctions against several officials of the Russian Ministry of Energy and three Russian companies in connection with the supply of turbines, Siemens said that after the trial it was ready to leave the Russian market.
Edition
Forbes
reported that the German company is going to withdraw licenses from Russian partners, as well as cancel the contract for the supply of equipment with the simultaneous export of turbines supplied from Russia.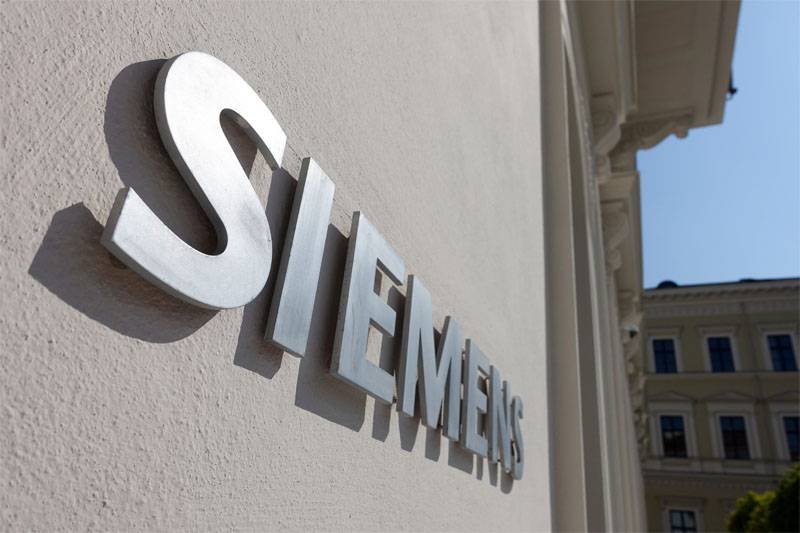 At the same time, there is information that the German manufacturer is deliberately squeezing out of the Russian market under the guise of a company that supplies "sanctions goods". At the same time, American companies are picking up schemes to "replace" Siemens in Russia. In fact, we are talking about operations to free the Russian market from a German company that has been operating in our country for several decades, while simultaneously replacing it with an American company. In particular, this point of view in an interview with the radio station
Sputnik
expressed political scientist Alexei Mukhin.
From the interview:
And here, I am afraid, he ("Siemens") will have to give way to American companies, which, without a twinge of conscience, occupy the places that Europeans relieve under the influence of these very sanctions. And they are already cooperating with us ... In general, the sanctions policy of the West raises questions not only in our country, but also in the West itself: guys, why do you shoot yourself in the leg? Russia is part of the global economy.
Recall that the activity of Siemens in Russia is not limited to gas turbines. For many years, there has been cooperation in the creation of railway locomotives, electric trains, household appliances, etc. These are hundreds of millions of euros in profit per year.
If Siemens leaves Russia, then companies from core areas will start to fight for the Russian market - and not only from countries that have not supported anti-Russian sanctions.