Press office
ministries of defense
Ukraine announces the start of an investigation into identified cases of fraud with the material support of one of the military units. We are talking about the 24-th brigade of the Armed Forces of Ukraine, where currently no-purpose expenditure of funds in the amount of 5 million hryvnia.
It was stated that the information about the misuse of funds manifested itself after it was established that prior to 450 officers and contractors of the brigade were "on" documents to eat even on weekends and holidays.
The shortage was also revealed in connection with the violation of the established pricing regulations for foodstuffs purchased by the brigade. In other words, the price of the products was deliberately overstated, and the revenue thus mined went into the pocket of those responsible for the supply of food to the military unit.
About half a million hryvnia was paid as a money allowance to those servicemen who had previously arbitrarily left the location of the unit.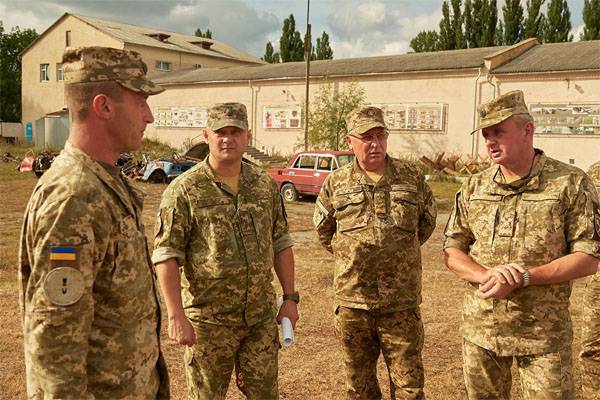 Press service MO:
In this regard, the Minister of Defense of Ukraine decided to conduct a detailed check of the revealed facts. According to the results of the work of the commission from the military service of law and order, the rear of the Supreme Court of Ukraine and the audit, an assessment will be made of the legality of the decisions made by the leadership of the military unit.
Meanwhile, the so-called volunteers declare that the 24-I Brigade of the Armed Forces of Ukraine is not the only military unit in Ukraine where the military budget is simply being stolen using all sorts of schemes. And in fact, it is difficult not to believe.