ATS government forces, supported by the Syrian air force, repelled attacks by the Islamic State terrorist group * against the city of Deir ez-Zor from Macabir (an area of ​​the old cemetery), the agency reports
SANA
with reference to a military source.
According to the agency, the defenders of the besieged city eliminated all the militants who participated in the attack on the position of the army. SAR Air Force aircraft destroyed the strongholds and equipment of terrorists in the Tallet-Baruk, Maabar al-Kanamat, Makaber and Tell-Allush areas.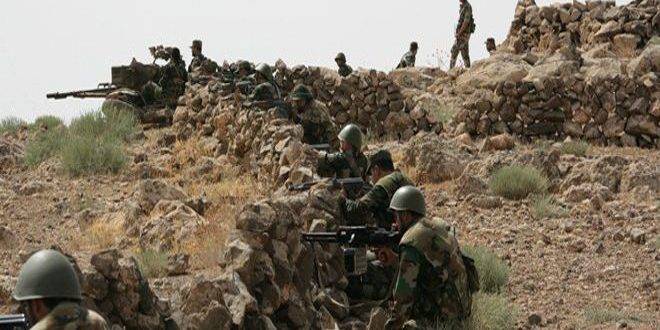 The city of Deir ez-Zor and a military airfield two kilometers from it are in complete surroundings of terrorists for more than three years. A few months ago, the militants managed to cut off communication between army soldiers in the city and the air base, RIA reports
News
.
Despite regular IG attacks * with the use of suicide bombers and mined cars, the Deir-ez-Zor garrison continues to keep its defenses, occasionally counterattacking the terrorists. Food and ammunition military and civilians receive only from the air. Unlike the situation at the air base, helicopters from the Kamyshli can fly into the city itself, evacuating the wounded and delivering basic necessities.
We remind you that earlier Syrian government forces regained control over the four oil fields in the racca and deir ez-Zor provinces.
Islamic State (IG) * - Terrorist grouping banned in Russia