The media publishes information about what measures of sanctions pressure the United States is going to take against the DPRK in connection with the ongoing development of the North Korean nuclear missile program. Rattling
weapons
in the form of an approach to the shores of the Korean Peninsula by American aircraft carriers did not have any effect for the United States, and therefore Washington decided to switch to traditional measures of economic dirty trick.
Considering the fact that the DPRK is by no means included in the list of economically secured states of the world, Washington's decisions on new economic sanctions may well be called an attempt to genocide the republic's population.
It is known that the United States has developed and is promoting in the UN a resolution on the basis of which it is supposed to ban the export of coal, lead, fish and seafood, iron ore and some other goods from the DPRK. The resolution states that if the DPRK's foreign exchange earnings are now about $ 3 billion a year, then the sanctions measures will reduce it to about $ 1 billion. Obviously, this can lead to food problems.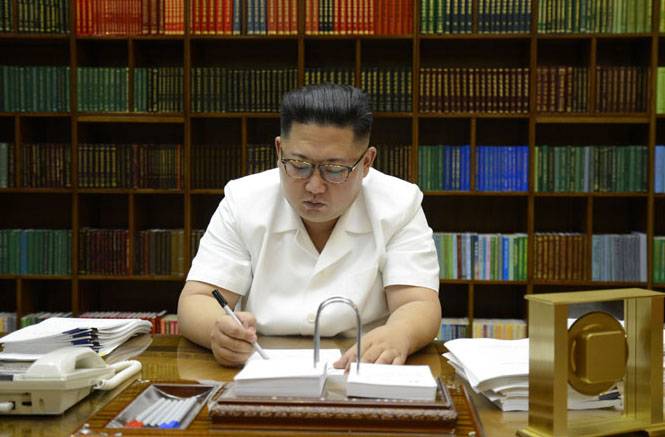 The resolution also states that the United States is going to prohibit countries from hiring labor from the DPRK. Earlier, one of the American congressmen, exaggerating this topic, said that Russia should be deprived of the right to host the 2018 FIFA World Cup, since "the labor of North Korean workers is mercilessly exploited during the construction of stadiums."
The United States states in the resolution that the DPRK should be deprived of participation in any joint projects.
The State Department has already stated that they are "confident in the support of the resolution on the part of Russia and China in the UN Security Council."
Moscow and Beijing have not yet officially commented on Washington's initiative.