According to the portal
defenseworld.net
, the Indian company Kalyani Strategic Systems and the Israeli company Rafael Advanced Defense Systems opened the first factory for the production of anti-missile systems Spike in India.
The plant, located in the city of Hyderabad (the state of Telingana), officially began its work, and already "in a few weeks" the production of the Spike ATGM system would start. The first customer of the joint venture, in which the parties have 51 / 49 shares in favor of the Indian manufacturer, was the Ministry of Defense of India, reports "Warspot".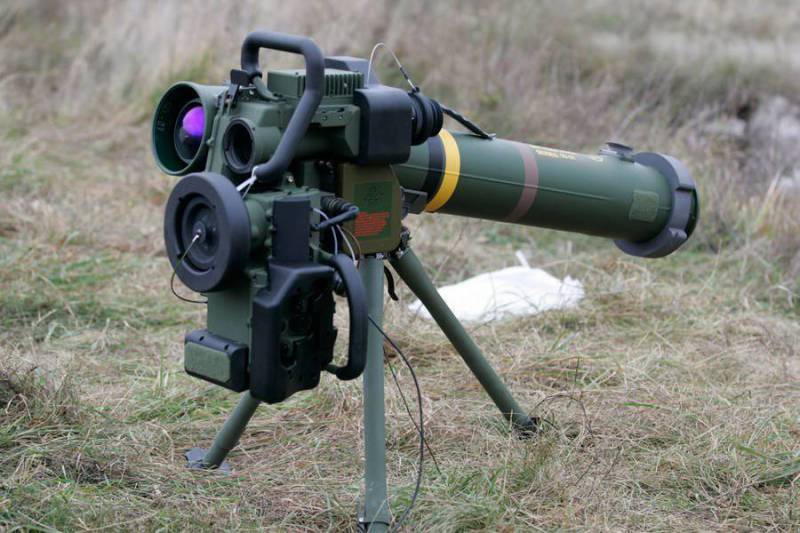 As part of the first order for the Indian army, 300 launchers and Spike 8000 missiles will be assembled. At the same time, the parties are counting on a substantial increase in the order, since the Indian army has announced plans for a large-scale deployment of a new generation of anti-tank systems.
Kalyani Strategic Systems declares that "this will be not just a screwdriver assembly, but a full-fledged production with transfer of key technologies to the Indian side". Localization in the Indian "Spike" will be about 90%. In the future, the new plant is planning to start production of air-to-surface missiles.
Spike is a family of Israeli missiles developed in 1990's by Rafael Advanced Defense Systems. Spike is a multipurpose multiplatform electro-optical rocket system designed to destroy armored vehicles, protected objects and engineering structures, as well as surface targets and enemy manpower. Rocket launch can be carried out in three main modes: "Shot and forget" (Fire and Forget), "Shot, noticed and corrected" (Fire, Observe and Update) and "Shot and sent" (Fire and Steer). Spike missiles can be equipped with cumulative, fragmentation and combined warheads.