Russian drivers occupy the 1-place according to the results of the two stages of the competition "Masters of automotive armored vehicles", which is held in the framework of ARMI, reports
TASS
Post Deputy Defense Minister Dmitry Bulgakov.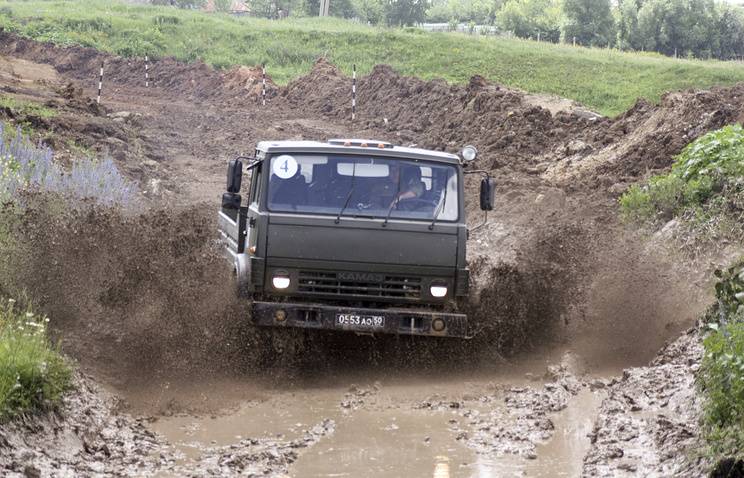 The "Individual Race" has begun, then there will be a "Team Relay", and the winner will be determined by the sum of points of the two competitions. At the first stage of the competition - "Individual race" - the driver of Egypt received penalty points, but at the second stage in the "Captain Competition" the Egyptian team passed without violations. Let's see what the competition will end
told Bulgakov, who opened the competition.
So far, taking into account the "Individual Race" and the "Captains Competition", according to preliminary data, the Russian team comes first,
added on.
According to Bulgakov, in the previous two years the representatives of China took part in the competitions, "but this time before his start they said that" we are not ready for the technology today "". The Chinese team will perform next year.
Many countries have Russian equipment in service, and they don't care what equipment to use, however, they use our equipment to reduce costs. Chinese soldiers, unlike others, prefer to speak on their vehicles,
explained the general.
This year teams from Russia, Egypt, Venezuela and Kazakhstan took part in the competition. Outside the race, the drivers of Rosgvardia and DOSAAF will pass. Foreign participants are performing on KamAZ and UAZ vehicles.