Israel continues to show a determined fight against terrorism. While in other countries, including Russia, they say that relatives cannot be held responsible for the fact that a terrorist has appeared in the family, Israel extends responsibility to all family members. Thus, an Israeli court of the High Court (the so-called Supreme Court of Justice) rejected the appeal of the relatives of the terrorists who attacked a paramilitary patrol in Jerusalem on June 16. Recall that at that time at the Škhemsky gate the ensign of the Israeli army 23-year-old Adas Malka died, several more people were injured.
According to Israeli law, after identifying the terrorists, the houses in which they lived should be demolished.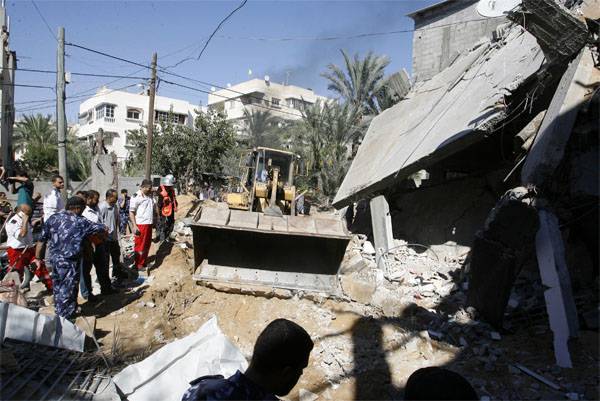 One of the human rights organizations, on the basis of the statements of the relatives of the criminals, appealed to the High Court, but the appeal was rejected. Now the house in which the family of one of the organizers of the terrorist attack in Jerusalem lives will be completely demolished, and the house of another terrorist - partially. The fact is that the terrorist's family does not own the whole house, but one of the apartments. It is stated that the operation will be carried out in such a way that no economic damage will be caused to other residents of the house, but living in the apartment of the terrorist's family will no longer be possible.
9 channel
Israel reports that it was decided to demolish the house of the family of a terrorist who committed the attack in early April. Then died 20-year-old sergeant of the Israeli army.
According to the Israeli authorities, the demolition of the houses of terrorists can have a psychological impact on those who are going to join the ranks of terrorist groups. Not all experts consider this measure effective, believing that such tough measures can attract offenders into terrorist structures and those left without a roof over their heads. In any case, the question is debatable, but in Israel they decided to refuse such a discussion long ago.