At a meeting of the Georgian government on Thursday, Prime Minister Georgy Kvirikashvili called the possible visit of Russian President Vladimir Putin to Abkhazia an attempt to "legitimize the situation of regions taken away by force."
Previously informed source said
RIA News
that the visit of the Russian leader to Abkhazia could take place on August 8. Presidential spokesman Dmitry Peskov, commenting on this information, said that the possibility and timing of such a visit are currently being worked through diplomatic channels.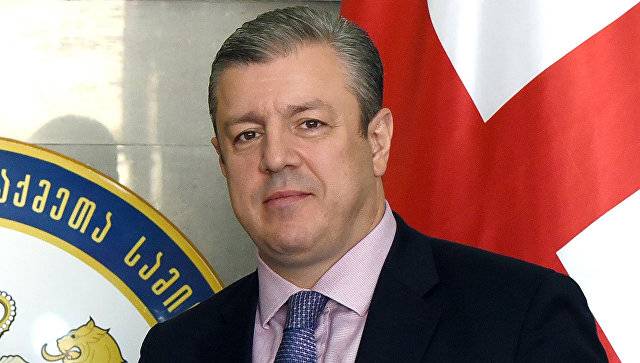 According to the press service of the Georgian Cabinet of Ministers, "the prime minister considers the statements of high-ranking officials of the Russian Federation in connection with his visit to Abkhazia as an attempt to continue the policy to legitimize the situation of the regions taken away by force." At the same time, the head of government noted the importance of resolving the conflict in a constructive manner, with the support of strategic partners.
It is necessary to do everything so that with the support of our strategic partners, in a peaceful, constructive mode, we can politically resolve our conflict with Russia ... This is our main task, and in the successful implementation of this task, none of us, and I personally, have any doubts
- declared Kvirikashvili
After the "five-day war" in 2008, Russia recognized the sovereignty of South Ossetia and Abkhazia, formerly part of Georgia. In response, Tbilisi broke off diplomatic relations with Moscow. The leaders of the Russian Federation have repeatedly stated that the recognition of the independence of the two former Georgian autonomies reflects the existing realities and is not subject to revision. Russia assists the two republics in economic recovery.
Representatives of the new government of Georgia, who came to power following the October 2012 elections, called normalization of relations with the Russian Federation one of the main priorities of foreign policy. At the moment, the dialogue between Russia and Georgia is being maintained within the framework of the Geneva discussions and regular meetings in Prague of Abashidze and Karasin.