It is impossible to force Russia to change its course; neither threats, nor attempts of economic pressure will help,
RIA News
commentary of the press service of the Russian Foreign Ministry.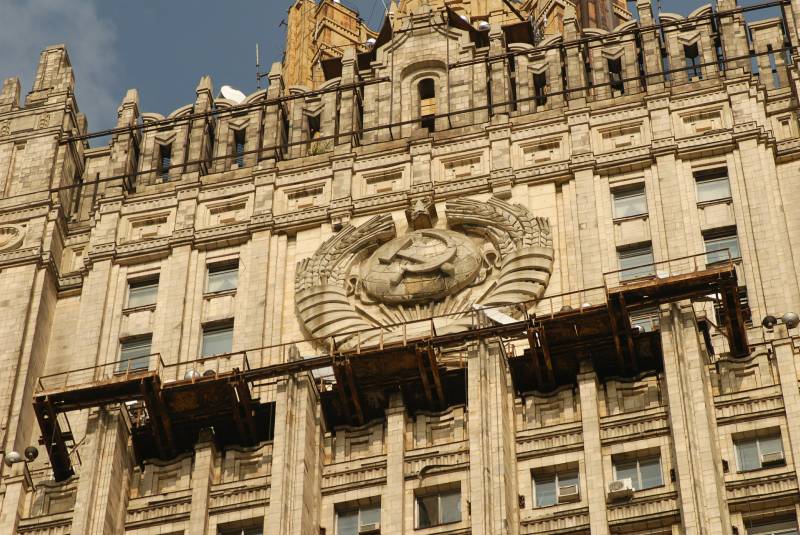 The American lovers of sanctions, who plunged the United States into a Russophobic hysterics, it's time to get rid of illusions and realize that no threats and attempts to pressure Russia can be forced to change its course or sacrifice national interests,
the document says.
The ministry noted that "exchanges of mutual injections are not our choice."
"We are open to cooperation with the United States in those areas where we consider it useful for ourselves and international security, including in resolving regional conflicts. However, fruitful cooperation is possible only if Washington politicians overcome their own misconceptions, cease to perceive the world around us through the prism of the distressing reality of "American exclusivity," the commentary says.
MFA reserves the right to respond to hostile attacks.
"We also have already demonstrated that we are not going to leave unanswered hostile attacks, including the expulsion of our diplomats by the US authorities and the seizure of diplomatic property. Naturally, we reserve the right to other countermeasures, "curled the office.
Recall, on Wednesday, Trump signed a law on new sanctions against Russia, Iran and the DPRK adopted by Congress. The Congress had more than enough votes to overcome a possible presidential veto, and the head of state was largely forced to sign this document.