According to the news agency "
Interfax-AVN
", The press service of the Eastern Military District announces admission to the army
aviation
connecting a new transport
Mi-26
.
The car arrived from Rostov-on-Don from the factory site to the airfield of permanent deployment in Khabarovsk, breaking more than 10 thousand. Km. Along the way, eight refueling were made.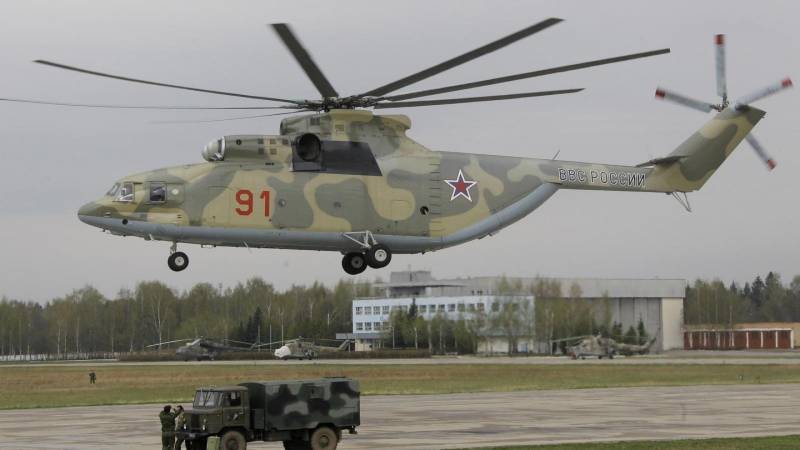 According to the tradition established in the mix, the pilots installed a symbolic talisman — a soft toy in the form of a teddy tiger cub — in the cockpit of the new helicopter.
The heavy helicopter Mi-26 began to develop at the beginning of the 70-ies as a replacement for the Mi-6. 14 December 1977 Mr. Mi-26 first took to the air.