Deputy Prime Minister Dmitry Rogozin representatives of the Moldovan Cabinet of Ministers declared persona non grata. It happened after the speech of the head of the Moldovan Ministry of Foreign Affairs Andrei Galbur. Galbur and took the initiative to recognize Dmitry Rogozin in Moldova as persona non grata. Reports about it
RIA News
.
According to Galbur, who was supported by the Prime Minister of the Republic of Moldova Vlad Filip, Dmitry Rogozin "allowed himself to be inadmissible and offensive statements."
Recall that earlier the Russian Deputy Prime Minister, commenting on Chisinau's attempts to thwart his visit to the Moldovan and Transnistrian capitals, stated that behind this is the Moldovan oligarch Plakhotniuk. From Dmitry Rogozin's interview about Vladimir Plakhotnyuk, who is the head of the ruling party in Moldova:
His goal (Plakhotnyuk) was to push us against Romania, so they did, as businessmen do, with other people's hands.
Recall that Moldova refused to board the aircraft of the airline S7, on board of which were 165 passengers along with Dmitry Rogozin. 28 July the plane was forced to leave the alternate airfield - in Minsk.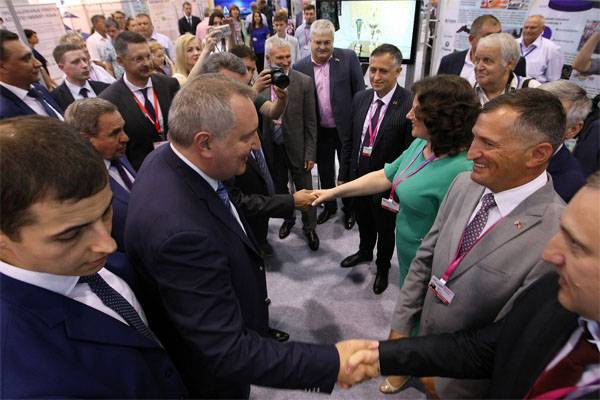 Dmitry Rogozin calls the situation wild and provocative. Recall that Dmitry Rogozin in the government, among other things, deals with relations with Transnistria.