According to the news agency "
Interfax-AVN
", The military investigative department of the investigative committee of Russia in the Eastern Military District reported the opening of a criminal case in connection with
fire occurred
at a military ammunition depot in the Khabarovsk Territory.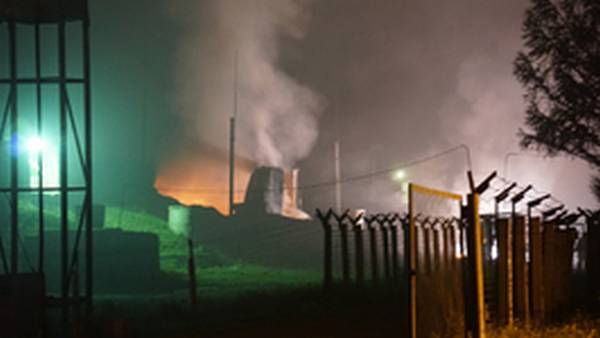 The case was initiated under the h. 1 Art. 293 of the Criminal Code of the Russian Federation (negligence) on the fact of the ignition of an aircraft warehouse of rocket armament, located in the territory of the military unit (Komsomolsky district).
- explained the head of the organizational and analytical department of the Armed Forces of Ukraine of the Investigative Board of the Russian Federation for Higher Military Education Nikolay Zvyagin.
The details of the incident (the causes of the fire and the damage caused to them) were not clarified in order to protect the rights and interests of the participants in criminal proceedings. Currently under preliminary investigation.
A fire at a military warehouse occurred on July 29, and smoke from a warehouse located outside settlements was found around 16: 10 Moscow time. The full-time fire brigade of a military unit and the region's calculations quickly arrived about an hour later after its occurrence. There were no threats of ignition to neighboring storage facilities, as well as settlements, as a result of the incident no one was hurt, no evacuation was carried out.