As reported
press office
Northern
fleet
Today, in the Norwegian Sea, the crew of the AS-34 Northern Fleet deep-sea rescue apparatus, in collaboration with the personnel of the rescue ship Georgi Titov, for the first time in the Northern Fleet completed a series of training deep-sea dives to a depth of 1000 meters.
Testing of deep-sea rescuers took place in deep-water areas. The training program provided for the implementation of the mandatory set of exercises for surface and underwater maneuvering, underwater orientation, search and additional search for a conditionally sunken object at depths close to the maximum.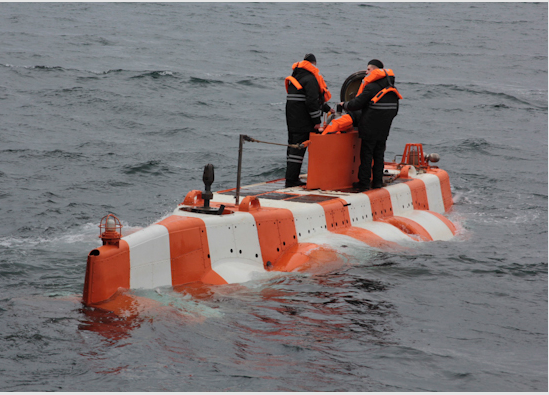 The personnel of the Northern Fleet AC-34 rescue unit regularly works out practical exercises to assist submarines in distress. Naval exercises to assist crews of conditionally emergency submarines lying on the ground regularly take place.
In the summer period of 2017 training, the specialists of the Northern Fleet search and rescue management team will work out the elements of the rescue of the submarine's crew who are in distress. They will search for a submarine using the latest domestically produced sonar equipment, determine its location, inspect the hull using unmanned remote-controlled underwater vehicles. It is also planned to work out the landing of the rescue deep-water apparatus on the coaming platform of the submarine and evacuate the crew.
The deep-sea rescue apparatus of the Northern Fleet AC-34 was completely modernized during the 2014 - 2016 period.