Five ex-officers of the special unit of the Ministry of Internal Affairs "Berkut" who are under arrest on charges of shooting at protesters during the riots in the capital in February 2014 of the year, today extended the arrest to September September 29, the television channel reported
"112 Ukraine"
. According to the jury's decision, the arrest for Pavel Abroskin, Sergey Zinchenko, Alexander Marinchenko, Sergey Tamtura and Oleg Yanishevsky was extended for another two months.
On 60 days, that is, until 29 September 2017, the board of judges of the Svyatoshinsky District Court of Kiev extended the preventive measure in the form of detention of five former fighters of the Berkut special service to the prosecutor's office.
says the message. In turn, the defense insisted on the need to cancel the measure or to change it.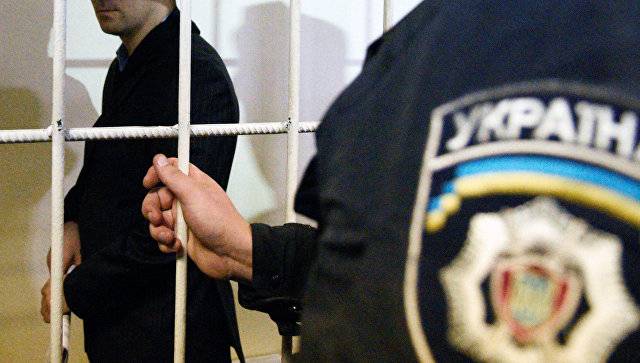 The riots in the center of Kiev began at the end of 2013. Organizers of the protests blamed President Viktor Yanukovich, who was in power at the time, of refusing to sign the Association Agreement with the EU. A massive, multi-month protest rally called the "Euromaidan" began, during which aggressive-minded people erected a tent camp, seized a number of administrative buildings in the city center, created armed "self-defense forces" that entered into open struggle with law enforcement agencies.
20 February 2014 on Institutskaya Street began shooting unidentified snipers, which killed 53 people. In total, more than 18 people became victims of the February 20-100 confrontation in February and hundreds were injured. Among the dead were fighters and special forces "Berkut".
In February last year, the Prosecutor General's Office of Ukraine (GPU) stated that it established the identity of all those responsible for these events. Later several arrests were made on the events on the "Maidan". A number of current and former Ukrainian officials, including ex-President Viktor Yanukovych, have already been questioned as witnesses in court.