Partial solution to the problem of repair of Ukrainian marine helicopters
aviation
was decided by the involvement of the Konotop Aviakon aircraft repair plant, reports
bmpd
with reference to the Air Forces Monthly.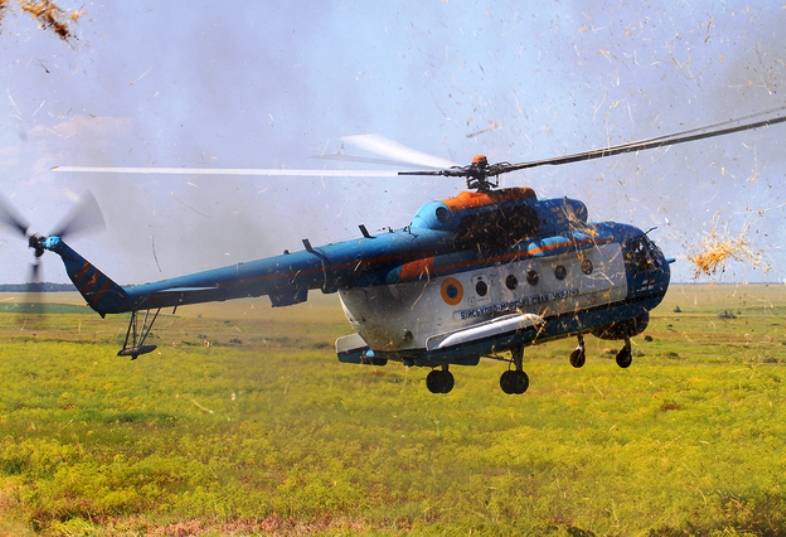 Sea search and rescue helicopter Mi-14PS aviation of the Ukrainian Navy.
This plant specializes in repairing the Mi-8 and Mi-24, but has now completed repairs to the first anti-submarine helicopter Mi-14PL and is currently working on a second machine of the same type.
"After the annexation of the Crimea to Russia in March 2014, the aircraft repair enterprises on the peninsula could no longer solve the problems in the interests of the Ukrainian Navy. One of them was the Sevastopol Aircraft Repair Plant, the only plant where Ka-27 and Mi-14 helicopters were repaired, "the report says.
Such a situation soon created problems for the 10 th naval aviation brigade, which is armed with Ka-27 and Mi-14.
It is reported that "the first Mi-14PL, past repairs on the" Aviakon ", became the board" 35 yellow ", made the last flight in the 1993 year and has since been in storage." Repairs were completed in late December last year, and after extensive testing, the machine returned to the duty station. The plant also received a certificate for the repair of helicopters of this type.
The next was the search and rescue helicopter Mi-14PS "34 yellow". It should be repaired by December of this year. His flight resource promised to extend 8 years or 1000 flight hours.