According to the press service of the Russian Helicopters holding, the newest Russian Ka-52K helicopters completed tests in the frigate Admiral Gorshkov and took part in the Main Naval Parade in St. Petersburg. This newspaper reports
"News"
Two Ka-52K helicopters, which completed the next stage of ship tests, took part in the solemn parade dedicated to the Day of the Naval
fleet
Of Russia. Helicopters opened the airborne part of the naval parade, flying over St. Petersburg Neva and Senate Square
- said the holding company.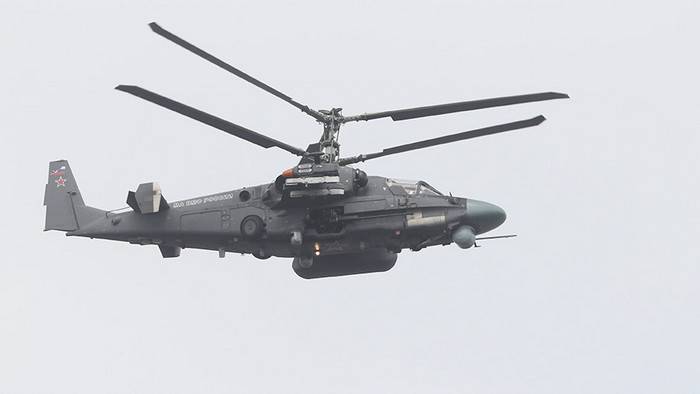 It is noted that the tests were conducted from 21 to 22 July, they checked the work of navigation helicopters.
The operation of the helicopter's navigation system was checked during takeoff and landing on board the ship. The tests were 21 – 22 in July, the specialists of JSC Kamov made seven landings on the deck of the frigate Admiral Gorshkov. All tests were successful.
- said in a statement the press service.
The holding noted that the Admiral Gorshkov was the lead ship of its type and was chosen because it was equipped with systems similar to those that would later be installed on Russian universal landing ships.
The Ka-52 "Katran" combat helicopters are the ship version of the Ka-52 "Alligator" helicopters and are intended for patrolling, defense and assault fire support during landing.