In 2018, the Ministry of Defense of the Russian Federation is going to order the construction of six more small rocket ships of the 22800 "Karakurt" project at the Amur Shipbuilding Plant (included in USC), reports
Kommersant
.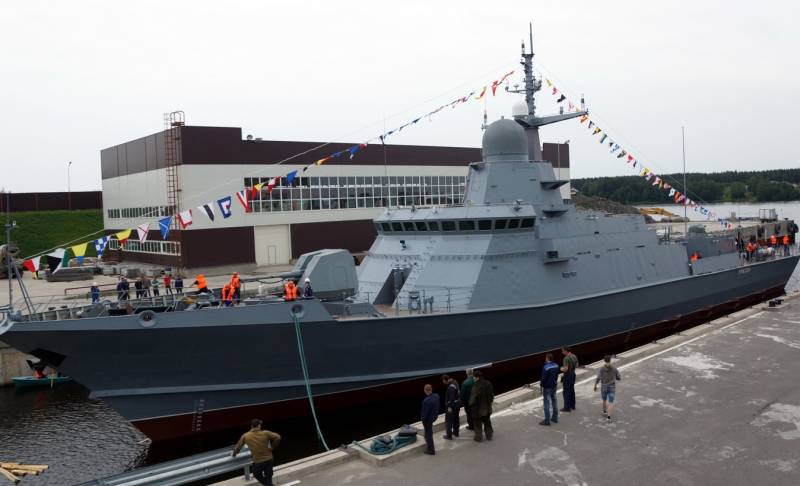 "The first 12 ships of the series are built for the Navy, which are not part of the USC, the Leningrad Pella Shipbuilding Plant and the Gorky Zelenodolsk Shipbuilding Plant. The decision fits into the concept of even distribution of orders, "the newspaper writes.
Last Saturday, at the launching ceremony for the head hurricane missile system Uragan at the Pella plant, Deputy Minister of Defense Yury Borisov announced that the Amur Shipyard (NPS) in Komsomolsk-on-Amur would receive an order for 6 ships. All are designed for the Pacific
fleet
.
The plans are to contract six more ships from 2018. Most likely, they will be built by the Amur Shipbuilding Plant, because they are intended for the Pacific Fleet. Due to the complex logistics, it is more expedient to build it in the Far East, giving the shipbuilding assets a load,
explained Borisov.
According to him, the military department hopes that the construction period of one interregional station will not exceed 2 of the year. Launched on Saturday, the head MRK was laid in December of the 2015 and should be transferred to the fleet in December of the current year.
The 22800 project ships will be equipped with Caliber cruise missiles and Onyx anti-ship missiles, an AK-176 artillery installation. According to the newspaper, "Karakurt" will receive a marine version of the Pantsir-M SAM system from the third ship of the series.