According to information
RIA News
, John Podesta, who previously headed Hillary Clinton's campaign headquarters, believes that Donald Trump will be forced to approve a congressional bill that provides for sanctions against Russia.
I am glad that the congress accepted it, and I am glad that they accepted it by an overwhelming majority, and I am glad that the president has been cornered and must sign it.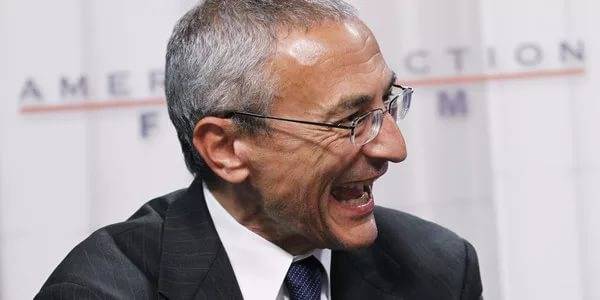 In the case of a veto imposed by the President of the United States, both houses of Congress can overcome it with two thirds of the votes in each of them. As the voting results show, such an outcome is most likely.
Regarding the Russian Federation, the bill expands a number of sectoral sanctions. Among other things, the maximum term for financing Russian banks that have fallen under US sanctions is reduced to 14 days, oil and gas companies - to 60 days (now it is 30 days and 90 days, respectively).
Amendments are made to deep-water and arctic offshore projects, as well as oil and gas projects with hard-to-recover reserves. During their implementation it is forbidden to supply equipment and technology. Restrictions apply to all new projects in which Russian sub-sanctioned companies own 33% or more.
It is assumed that the President of the United States has the right to impose sanctions on persons intending to invest more than 5 million per year in the construction of Russian export pipelines or 1 million dollars at a time or provide services, technology, and information support to projects. Separately, it says about the US intention to oppose the construction of the Nord Stream-2 gas pipeline.