The ammunition depot caught fire on Saturday in the territory of a military unit in the Komsomolsk region of the Khabarovsk Territory, the explosions have now stopped, RIA reported
News
source in the power structures of the region.
In the village of Galichy, a deeper warehouse with aero-rocket armament caught fire. The ammunition explosions have stopped, there is a strong smoke
- Said the source agency.
According to him, the nearest residential buildings are 3 kilometers away. It is planned to attract fire extinguishing
Aviation
with spillway devices. The circumstances of the fire are being clarified.
According to local media, at about half past ten (Far Eastern Military District - approx. VO), for an unspecified reason, a fire broke out in the military warehouses of the Tallinn Air Regiment located at the refinery. Approximately in 20 minutes, the ammunition stored here began to explode. The surrounding areas are clouded with smoke and a burning smell. The first to the place of the fire arrived the fire brigade calculations.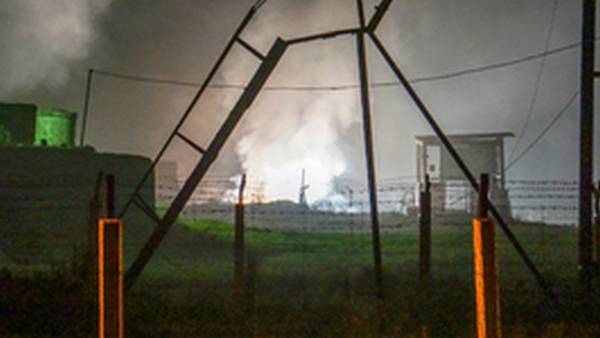 According to Sergey Khristoforov, the head of the civil defense and emergency situations of the city, the situation has been taken under control, all special services and the military are already in place, interaction for extinguishing operations is organized. Approximately about a hundred air-to-ground missiles are stored in stock (according to other sources, air is air). There was an explosion of three rockets. Now the fire is localized.