The calculations of the C-400 "Triumph" and "Pantsir-C1" air defense units of the Central District, deployed in the Novosibirsk region, were alerted as part of the combat readiness test, reports
TASS
message of the press service of the Central Military District.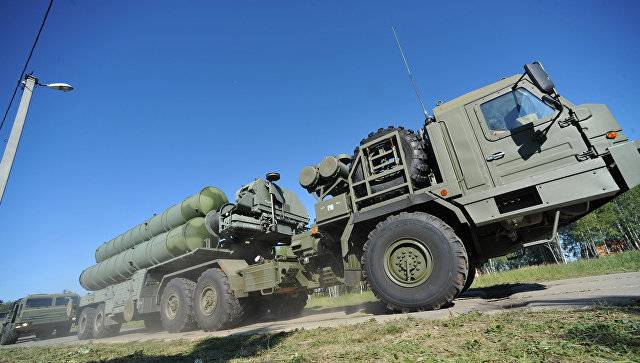 The calculations of the C-400 "Triumph" and "Pantsir-C1" anti-aircraft complexes in the Novosibirsk Region were raised in alarm as part of the combat readiness check. The anti-aircraft gunners began to make marches in positional areas, deploying complexes, equipment and masking positions, performing tasks to cover these objects from the means of air attack of a conditional enemy,
says release.
It is reported that "more than 500 anti-aircraft gunners and about 100 units of equipment take part in practical actions."
S-400 - long-range anti-aircraft missile system. Designed to destroy
aviation
, cruise and ballistic missiles. Its range reaches 400 km, capable of destroying targets at an altitude of up to 30 km.
The Pantsir-С1 anti-aircraft missile system can hit all modern and prospective means of air attack at distances up to 20 km and at altitudes up to 15 km.