Consistent provision of airborne units with new weapons and equipment will increase the proportion of modern designs by the end of 2020, to more than 80 percent, reports
RIA News
Post Airborne Commander Andrei Serdyukov.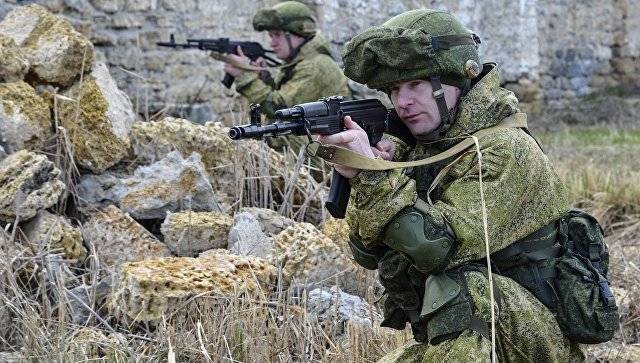 In accordance with the state armament program, our military units and subdivisions are actively re-equipping with modern, light, highly mobile and air transportable military equipment with enhanced combat characteristics, unified on a single armored tracked and wheeled chassis BMD-4M and "KAMAZ",
told the commander to reporters.
Thus, the consistent provision of units with armored weapons and equipment will increase the share of modern designs by the end of 2020 to more than 80%.
he said.
According to Serdyukov, "10 development work is currently underway in the interests of the Airborne Forces to create new types of artillery weapons, airborne equipment, reconnaissance, communications and automated control systems."
This year, "more 3 work should be opened to create means for landing both personnel and military and special equipment, including guided parachute platforms for dropping cargo at high altitude to 4-5 km," he added.
In the future, with the development of landing facilities, it is possible to move goods over much longer distances,
noted the general.
The interests of the Airborne Forces are also taken into account in a number of interspecific R & D on the development of air defense systems and robotic complexes.
Thus, the main directions of creating weapons, military and special equipment for the Airborne Forces are increasing their security and combat power, as well as increasing the effectiveness of the command component (development of reconnaissance, communications and automated control systems), taking into account the standardization requirements for the basic chassis,
summed up the commander.