The FSB exposed a group of neo-Nazis in Moscow who traded
weapons
, transmits
RIA News
message of the power department.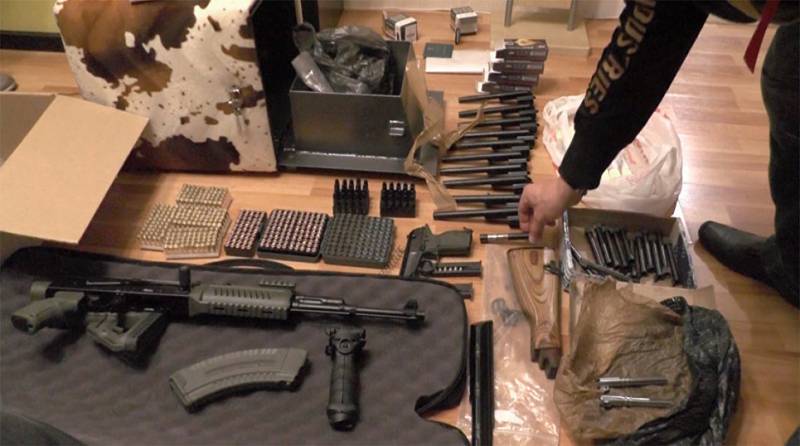 Real shot
According to the information, the suspects also engaged in the organization of "illegal workshops for the manufacture and modernization of weapons."
The leader of the criminal business and his accomplices were detained in Moscow and the Moscow region on July 25-26.
It is reported that a "Degtyarev" machine gun, seven Kedr machine guns, two Kalashnikov submachine guns, 37 pistols and revolvers ("PM", "Nagan", "TT"), hand fragmentation grenades ("F -1 "," RGD-5 ") and three kilograms of TNT."
In addition, the detainees found "many main parts and components for firearms, over 1500 ammunition of various calibers, including those intended for alteration and manufacture."
A criminal case was initiated under articles of the Criminal Code, providing for the punishment for "illegal acquisition, transfer, sale, storage, transportation or carrying of weapons, their main parts, ammunition and illegal manufacture of weapons."
The investigation also clarifies the involvement of detainees in the commission of violent crimes in the territory of the Russian Federation.