As the
InoTV
, Newsweek analyzes the possibility of a rapprochement between Baghdad and Moscow.
As the newspaper explains, Iraq's Vice-President Nouri al-Maliki, during a visit to Moscow, declared his country's desire to get close to Russia. As he stressed, Baghdad is "predisposed to new political developments in the light of regional interventions" and wants to prevent "foreign political education" from imposing its agenda on it.
It is known that Russia has historically strong relations with Iraq, so we would like Russia to have a significant presence in our country politically and militarily. In this way a balance would be created that would serve the good of the region, its people and its countries. Iraq seeks to strengthen strategic cooperation in such areas as electric power, oil, scientific cooperation, scholarships, university training, economics and trade, as well as political and military spheres.
The publication believes that al-Maliki, apparently plans to direct the economic, political and military might of Moscow against Washington.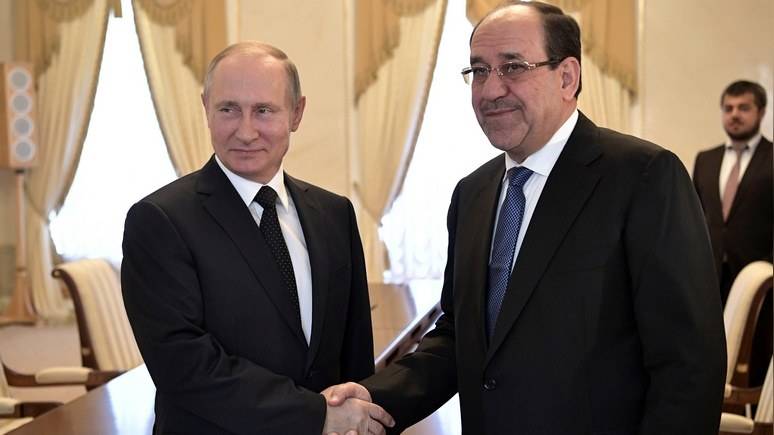 After negotiations with Foreign Minister Lavrov and Speaker of the Council of Federations Matvienko al-Maliki discussed the acquisition of Vladimir Putin
tanks
T-90 with a total value of over $ 1 billion. During a meeting with the President of the Russian Federation, an Iraqi politician expressed his gratitude for the fight against ISIS (a terrorist organization banned in the Russian Federation) and other jihadist groups in the Middle East.
Russia has made a huge contribution, in particular in Syria and Iraq, to ​​prevent the disintegration of the region. We sincerely thank you. If it were not for your role, the map of the region would now change in a negative way for us.