According to the newspaper
"Businessman"
citing sources in the Foreign Ministry, in response to the new sanctions, Russia may expel 35 American diplomats from the country, as well as seize the real estate of the US Embassy.
According to Kommersant, Moscow's retaliatory measures will also take into account the diplomatic scandal late last year, when the US authorities expelled 35 Russian diplomats from the country and arrested two diplomatic property.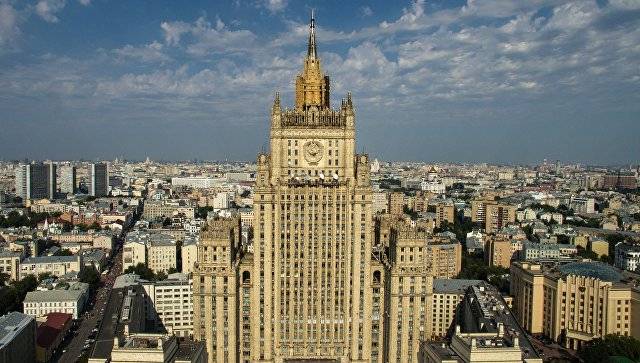 Since the document makes it virtually impossible for Russia to return its diplomatic property in the United States, which was seized during the previous administration, the Russian authorities may seize the dacha complex of the American embassy in Serebryany Bor and their warehouses.
- stated in the material.
Also, Russia can expel 35 American diplomats. In addition, the authorities are discussing "the possibility of limiting the maximum number of employees of the American diplomatic mission in Moscow."
On the eve of the House of Representatives of the US Congress, a majority of votes approved the bill on sanctions against Russia, Iran and the DPRK. In the near future the document will be considered by the Senate, after which it will be sent to the President for signature. If finally approved, the new sanctions package could become the largest since the beginning of 2014. The restrictions are mainly related to energy.
The Kremlin said that it is "extremely negative" about the bill, which undermines Russian-American relations. The Foreign Ministry noted that Washington primarily harms America itself, negatively affecting the country's authority and credibility. The current version of the sanctions was also criticized in the EU, since the document implies restrictions against Russian energy projects in Europe.