According to the French online edition "
The Point
", Negotiations are underway between Paris and New Delhi on the donation of the SEPECAT Jaguar fighter-bomber to India.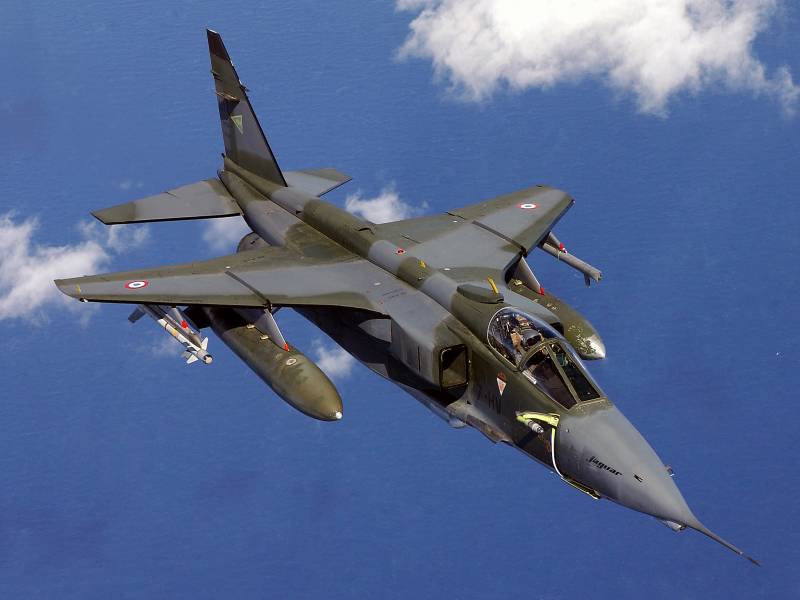 As previously mentioned by the American edition of Defense News, it is a question of the 31 machine, which is in conservation (apparently in poor condition) based on the storage and disposal of Chateaudan. Their residual value is currently less than 300 thousand euros.
Jaguar currently operated only in India. Their fleet includes 105 units, the French gift will allow the machine to be maintained in good condition due to cannibalization. Paris will be able to get rid of the aircraft, which can not be stored in the package for a long time.
The aircraft was developed jointly by Britain in the 1960-ies in the framework of the joint venture SEPECAT and removed from the military force of the French Air Force in 2005 year. By this time, the fighter managed to take part in combat operations during the Gulf War and the Bosnian conflict.