Squad of ships of the Caspian
flotilla
on the eve of the holiday conducts training to repel air strikes, reports
press office
YuVO.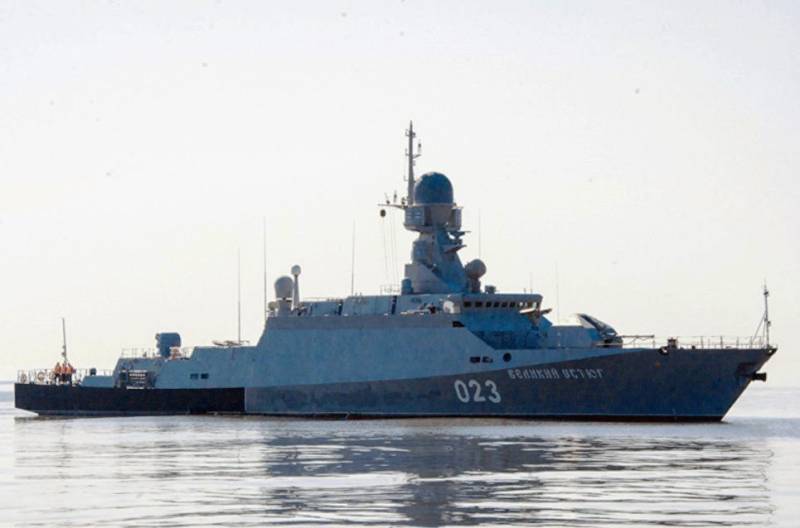 In preparation for the festive events in honor of the Navy Day, the crews of the small rocket ship Velikiy Ustyug and the small artillery ship Volgodonsk are training ship-borne combat exercises to repel enemy air strikes,
says release.
It is reported that "training is one of the episodes of the military-sports festival, which will be shown to residents and guests of Astrakhan on July 30 during the celebration of Navy Day."
The press service added that during the event, "the personnel of the radio engineering combat unit, in cooperation with the crew calculations of the ship artillery, are training the setting of a false target with the shipboard complex of passive interference of the near line, working out the activation of radio electronic and visual disguise for disinformation of the air enemy".
Gunners perform firing idle ammunition from rapid-fire guns and anti-aircraft fire systems.