The UN Security Council complicates the situation in the Middle East, being obsessed with Israel and ignoring the threat posed by Tehran and the Lebanese Hezbollah group, reports
TASS
statement by the US permanent representative to the UN Nikki Haley.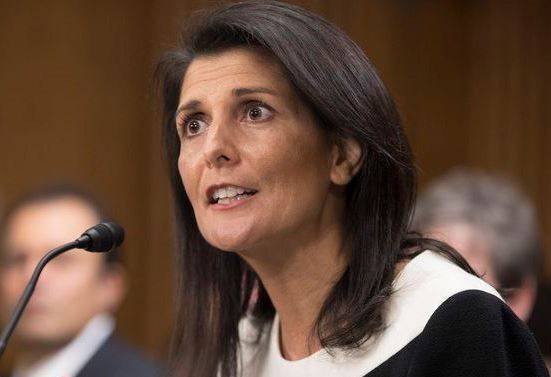 Speaking at a meeting on the Middle East settlement, Hayley only briefly mentioned the situation in Israel, where in recent days several people have died as a result of a wave of violence. Most of her speech was taken by accusations against Iran.
We are meeting in a monthly meeting to discuss the Middle East. Difficult and, apparently, endless conflict upsets many Americans, it upsets me. But, in truth, the Security Council often complicates the situation in the Middle East. He is obsessed with Israel and refuses to recognize the main perpetrators of the conflict and killings in the Middle East, which are Iran and its partner, the Lebanese Hezbollah,
The diplomat said.
According to her, the Lebanese group "along with its patron in the face of Iran seeks to sow destruction throughout the Middle East."
Some see Hezbollah with two wings - terrorist and political. This is a good excuse for Hezbollah, but it's a dangerous fantasy. If a terrorist group puts forward political candidates in the elections, it does not make it any less a terrorist,
said haley
In turn, the representative of Iran categorically rejected the "unfounded accusations" against his country. He said that such statements "are part of a campaign of disinformation and propaganda against Iran, staged and carried out by the hysterically Israel and certain countries in the region, including those that fully supported the aggression of Saddam Hussein against Iran."