Currently, the US State Department is in a state of "open war" with the White House administration on a number of key issues, reports
RIA News
Post of the Washington Free Beacon.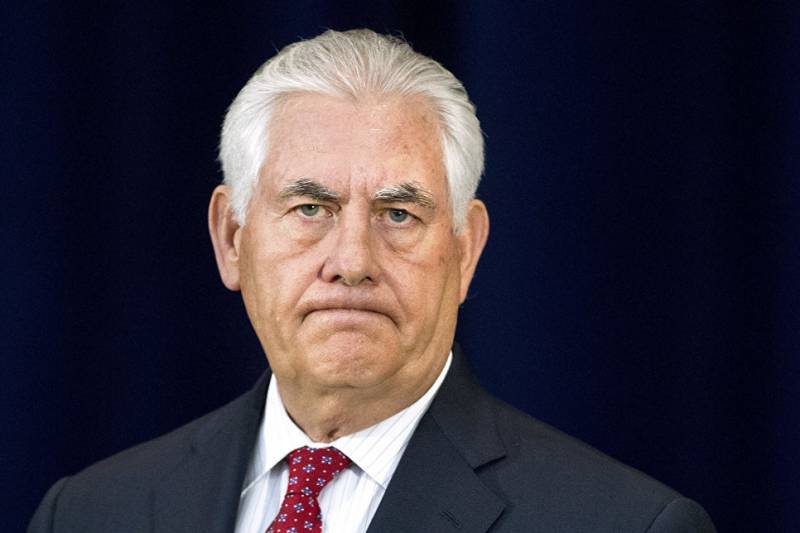 According to resource sources, the State Department is in a state of "massive functional disruption," since senior officials working under Tillerson's authority "ignore White House directives on staffing and politics."
It is reported that "the issue of personnel appointments in the State Department remains one of the most intense, because the agency prevents the appointment of Trump proxies to open positions." This situation allowed State Department officials appointed under the Obama administration to "continue to fill with affairs and formulate policies that increasingly contradict the action program of the White House itself."
It is no secret that the State Department is leading an open political war, including a policy of disobedience and a media campaign against the White House Trump. The State Department is still governed by the same people who developed and implemented Obama's Middle East policy. Tillerson should have cleared (the department), but he left half of them on the ground and hid the other half in influential positions. These are staff members who are designed to prevent Trump from changing what they have done,
said the publication source.
He said that "the White House sent a large number of lists of potential candidates for the State Department, but Tillerson's assistants ignored them." Such a situation "affected the morale of the presidential administration and increased tensions with Trump and Tillerson," the publication said.
Earlier it was reported that the State Department is currently not occupied by the positions of a number of deputies and assistant secretaries of state responsible for relevant areas, including relations with Moscow.