According to the blog information
bmpd
, 25 in July, the French group ECA Group announced the shipment of Sredne-Nevsky Shipbuilding Plant JSC (St. Petersburg, as part of United Shipbuilding Corporation JSC) of the second set of anti-mine system intended for "new generation ships". It consists of unmanned
boat Inspector Mk 2
, equipped with a TOWCA towed side-view towbar and an ISSS lowered tow-bar. The carrier ship and the boat Inspector Mk 2 are also equipped with remote-controlled underwater search devices Seascan.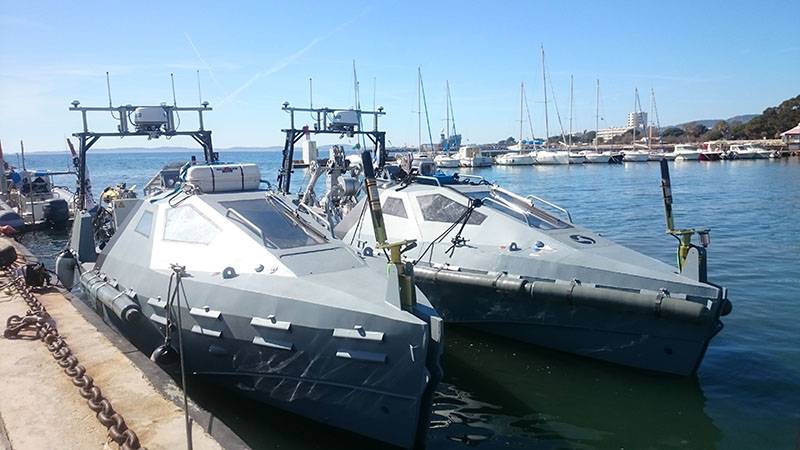 The French company reportedly continues the integration of the first mine action system, delivered at the end of 12700, at the head naval minesweeper "Alexander Obukhov" of the 2016 project.
The preliminary sea tests, which took place in mid-June 2017, showed the wide capabilities of the BEC and its payload to achieve the required characteristics of the ship. Thanks to the fruitful cooperation with our local partner, shipyard staff, crew and other specialized companies, the ECA Group management system (C2) and the Triton software complex are in the process of integration on the lead ship. This integration should be completed in the next few weeks.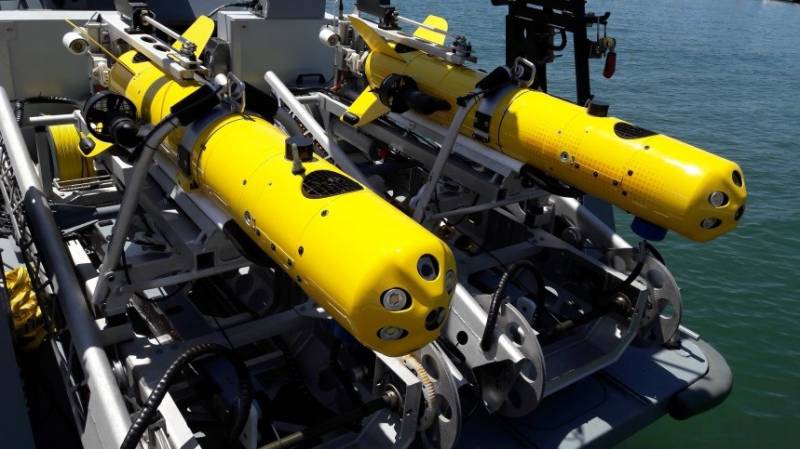 Deliveries are made as part of the execution of the contract concluded in January 2014. Initially, shipment of four BEC Inspector Mk 2 and mine action equipment of the ENA group was envisaged. Subsequently, the planned purchases were limited to three boats. Apparently, the head boat Inspector Mk 2 was delivered to Russia in the autumn of 2015, the second - at the end of 2016 of the year. On the margins of the International Naval Show of the IMDS-2017, ECA Group Commercial Director Dominic Mallet announced that the company intends to create for two years Russian production of Inspector Mk 2 Russian crewless boats and Seascan Mk 2 underwater defense vehicles.