As the
news
portal "
Messenger of Mordovia
", On the site the other day, the air show MAKS-2017 was presented Russian anti-tank
complex "Cornet-EM"
.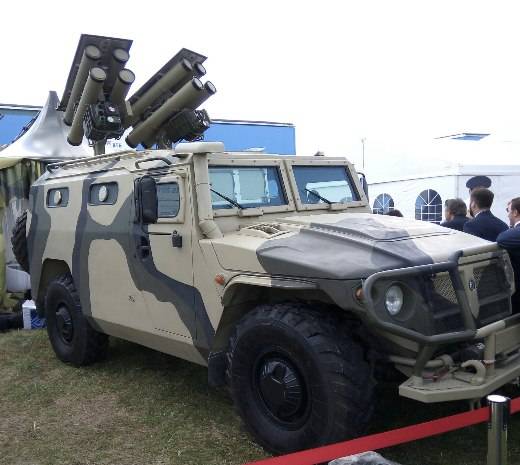 ATGM has a number of features that are not characteristic of most foreign systems of this type. He is able to hit not only highly protected armored vehicles, for example,
Tanks
"Abrams" or "Leopard" of the latest modifications, but also various airborne objects, including combat helicopters, low-flying drones and attack aircraft. The maximum range of fire is 10 km. The presence of thermal imaging channels allows you to use
weapon
At any time of the day and when setting different types of interference. ATRA is capable of penetrating 1300 mm of armor, hidden behind dynamic protection.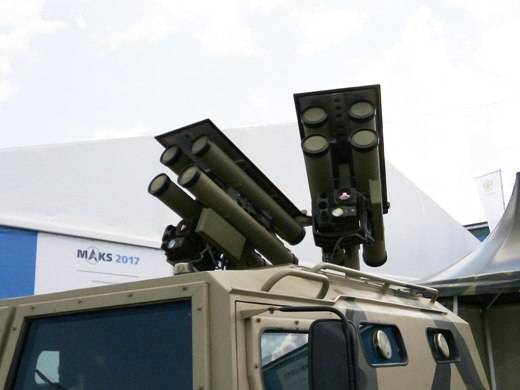 At MAKS-2017, a variant of ATGN was deployed, placed on the chassis of the Tiger armored car. Ammunition in this case is 16 missiles, including 8 missiles, ready to fire.
These complexes are in demand not only in the Russian army, but also in foreign customers.