As the
news
portal "
Messenger of Mordovia
", On the site of the recently completed MAKS-2017 air show, the Triton operational intelligence boglet developed by Russian experts was presented.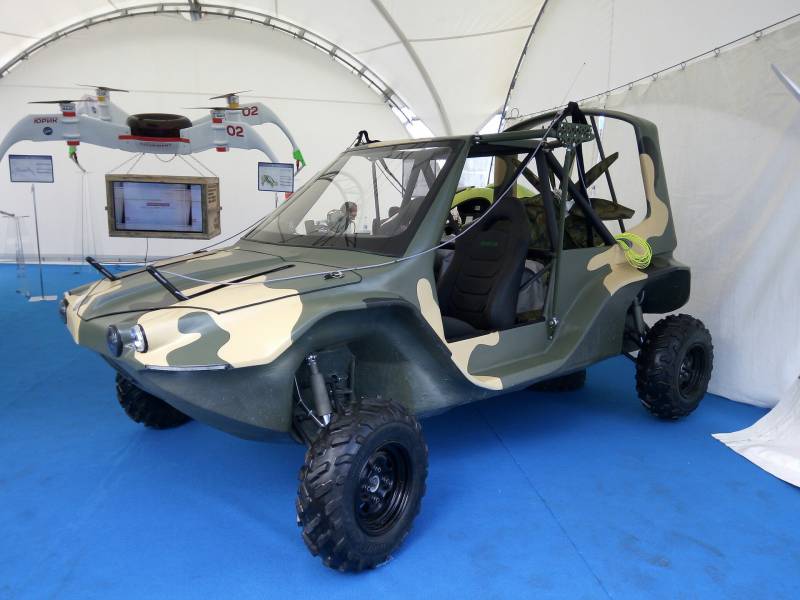 In the explanatory materials of the exhibition it was indicated that the two-seater transforming amphibian is able to move along the ground as an electric vehicle with a speed of up to 100 km / h and a power reserve of up to 100 km. When flying, the range of which can reach 400 km, and the height of 4200 m, the machine uses a soft wing of the type Aeroshoot. Cruising speed in the air is up to 80 km / h. Movement on the water surface is similar to an erogliser; in this case, the distance is up to 400 km.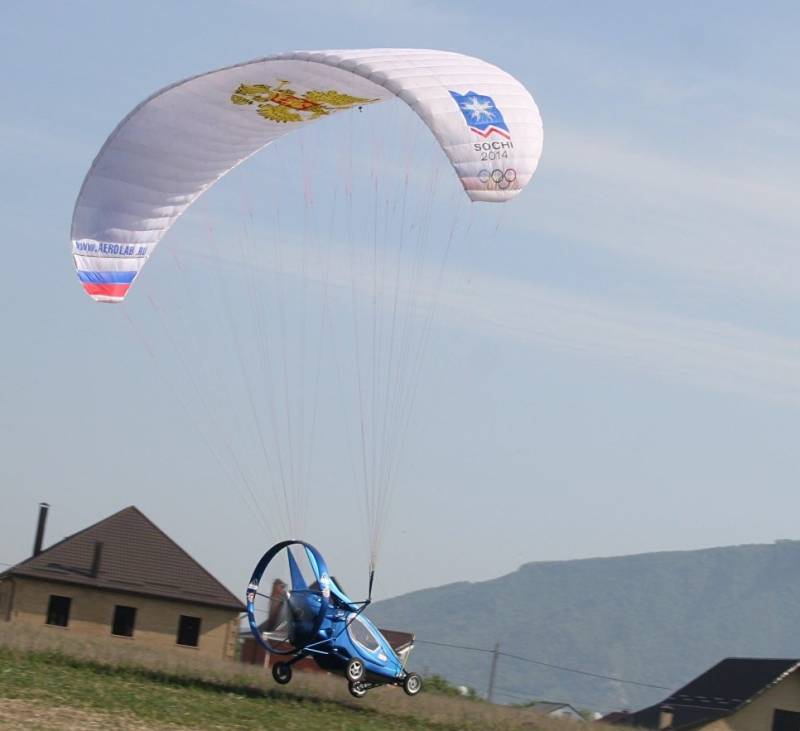 The Begalet is equipped with two engines: one 120 hp internal combustion engine. and an electric motor on 3 kW. The length of the vehicle does not exceed 3 m, height - 2 m, width - 1,8 m. Maximum take-off weight - 500 kg. Payload - 350 kg.
The product developer is NPO Aviation-Space Technologies, created in July 2011 in the city of Pyatigorsk.