Militants "Hayat Tahrir al-Sham" (HTS), previously associated with Al-Qaeda (banned in the Russian Federation), took control of the Syrian city of Idlib, displacing a rival grouping from there, reports
Look
with reference to the TV channel Al Jazeera.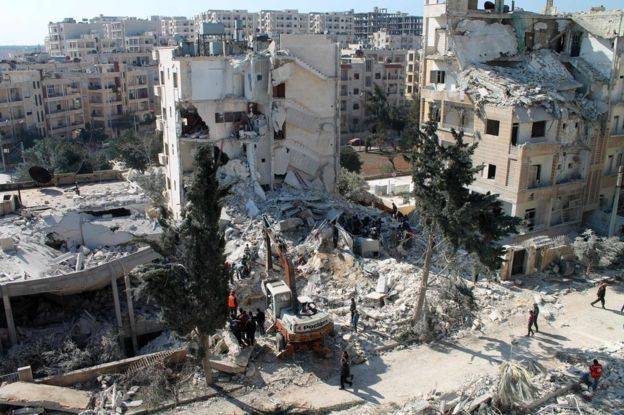 The HTS group "in which the former branch of Al-Qaeda dominates, secured control of the city of Idlib," the center of the province of the same name in northern Syria, the Qatari TV channel said in a statement.
Journalists refer to information from the Syrian Observatory for Human Rights, located in London.
The report says that earlier "militants from the rival Salafi group Ahrar al-Sham left the city, allied simultaneously with the former Dzhebhat al-Nusroy (banned in the Russian Federation) and groups of the Syrian Free Army. The channel notes that this group enjoys the support of Turkey and several Gulf countries.
It is reported that "KhTSH and Ahrar al-Sham" had a fire exchange in the Idlib during the week, at least 90 people, including 15 civilians, were killed. The city also carried out a number of terrorist attacks targeting HTS facilities.
The fighting ended with a truce, after which "hundreds of militants left the city in dozens of cars."
In his commentary, the representative of the "observatory" Abdel Rahman noted that the influence of the HTS in the province of Idlib decreased markedly. This was used by the Hayat Tahrir al-Sham group, which is trying to establish control in the southern regions of the province.