Israeli crew
tank
fired on the post of militants in the Gaza Strip in response to the launch of the second missile in a day that fell in Israel, reports
RIA News
message of the press service of the military department of the country.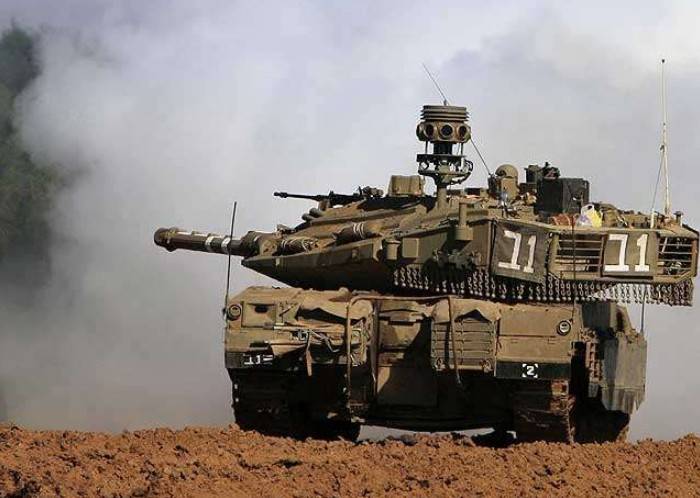 The exchange of blows occurred against the backdrop of mass protests by Palestinians against metal detectors installed by Israeli security forces at the entrances to the Jerusalem Temple Mount - the third most important shrine of Islam.
A rocket fired from the Gaza Strip fell in an open area near the border fence ... In response, an Israeli tank fired at a post belonging to the Hamas terrorist group in the south of the Gaza Strip,
says release.
The rocket did not cause damage as it fell on a wasteland. The previous shelling with the same result occurred on Sunday morning. The Israeli military left it unanswered.
The Israelis have traditionally placed responsibility for such attacks on Hamas, the Islamist ruling movement in the enclave, demanding that it secure a truce that has been in effect since the fall of 2014.