According to the online edition
News
", The Russian Navy decided to equip the latest Russian patrol
22160 project ships
transport and combat
Ka-29 helicopters
. Previously, they were located only on ground airfields, on the decks of large landing ships and on the aircraft carrier Admiral Kuznetsov.
These machines carry onboard guided and unguided rocket
weapon
bombs and
aviation
guns, transport 16 marines in full gear.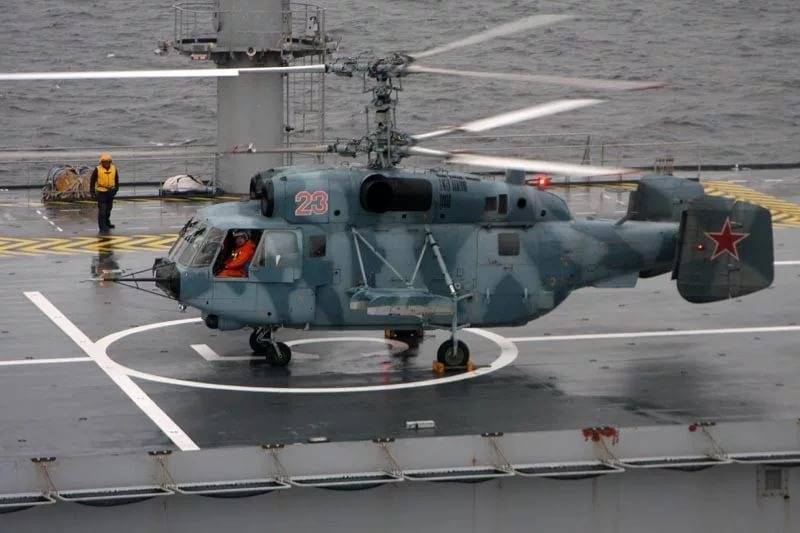 The choice of these helicopters corresponds to the purpose of the ships of this type, which are planned to be used for the protection of territorial waters, the suppression of smuggling, the fight against piracy and the provision of assistance to those in distress. For these purposes, the Ka-29 transport and combat, and not the traditional anti-submarine and search and rescue helicopters, are the most suitable.
According to the decision, the necessary changes were made to the ship construction project, which included the creation of storage space for aircraft armament and the interaction of shipboard electronic systems with the Ka-29 onboard navigation system.
Currently, there are two types of helicopters on Russian cruisers, destroyers, frigates and corvettes - the anti-submarine Ka-27PL and the search and rescue Ka-27PS, which do not have missile and cannon weapons and are not capable of carrying troops.
When guarding Russian territorial waters and the exclusive economic zone, as well as during anti-piracy operations, the crews of patrol ships will need to inspect various vessels and vessels. And if necessary, take them to the boarding. Ka-27PS and PL with such tasks to cope quite difficult. Especially if the enemy provides armed resistance. Unlike the Ka-29, these machines do not have weapons as well as armor. Thanks to the "twenty-ninth," the new patrol ships will become unique platforms for conducting special operations, sabotage actions and fighting enemy vessels in the coastal zone. Ka-29 will be able to covertly evacuate and evacuate spetsnaz groups. If necessary, they will support saboteurs with onboard armament fire.
- explained the military expert Prokhor Tebin.
The Ka-29 helicopter was developed and adopted at the beginning of the 1980's. In total, more than 60 machines were produced. At a speed of 235 km / h, the combat radius of the helicopter is about 600 km. The Ka-29 can carry anti-tank supersonic Ataka missiles, blocks of unguided C-8 missiles on four nodes. Also on board installed rapid-fire machine gun. At the beginning of the 2000-s, almost all Ka-29 were stored. But already in 2014-m the Navy decided to bring them back into service. Work was carried out on the overhaul of the rotor columns and helicopter engines.