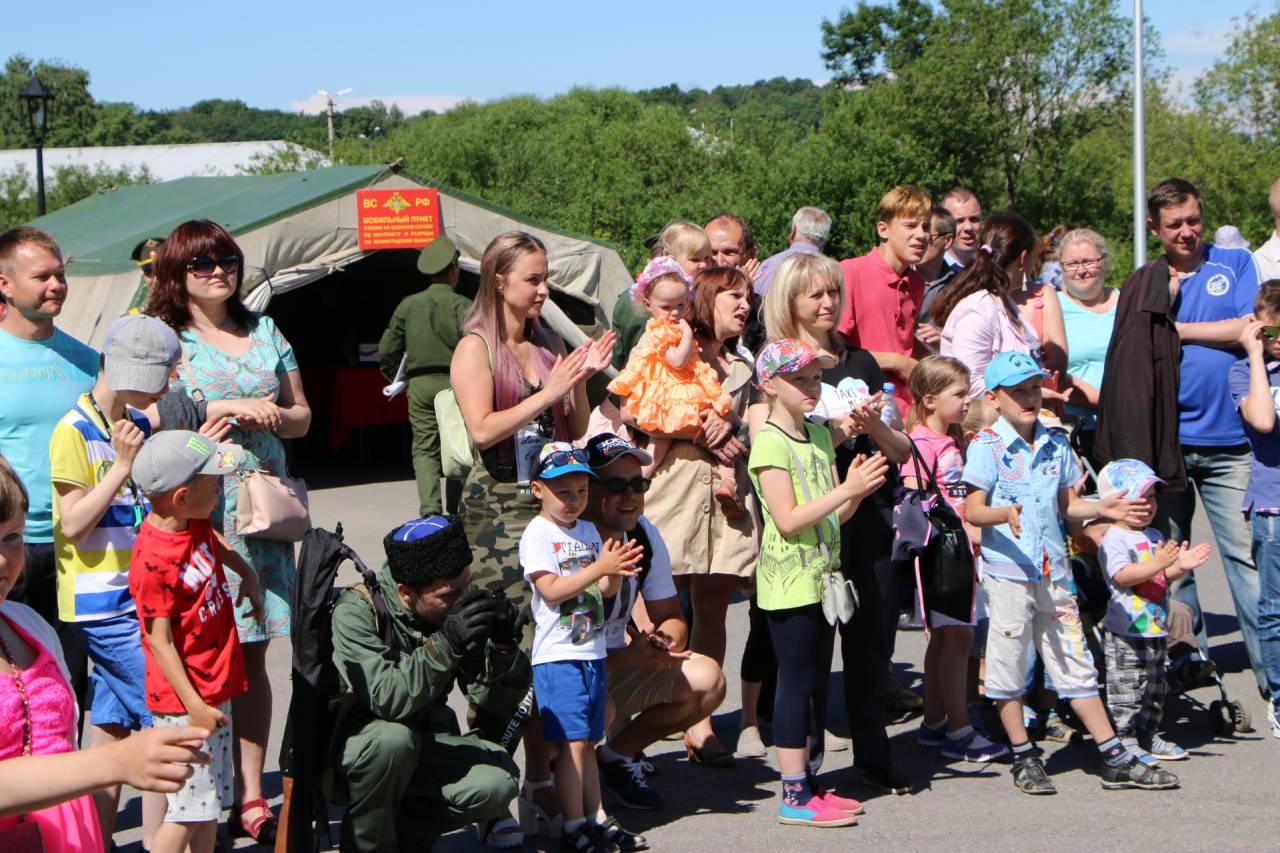 For the most western city of the Leningrad region, 22 July is a special day, and this year it is a special one, because 525 is celebrated today since its foundation. Ceremonial events and folk festivities at the outpost of the north-western border of Russia will continue until late in the evening and end with colorful fireworks. Sunny weather, performances of creative groups and military orchestra, as well as demonstration of samples of weapons and military equipment contributed to the festive mood of the townspeople.
Without exaggeration, it can be said that the presence of soldiers of the Western Military District was perceived by local residents with genuine interest. This fact is not surprising, given the tension that is caused by measures taken by the countries of the North Atlantic Alliance to strengthen the military presence near the Russian borders. What is the February trick of American soldiers, defiantly photographed in full gear, with
weapons
and the stars and stripes with a view of the Ivangorod fortress.
Against this background, the accusations in favor of Russia from representatives of the political establishment of Western countries of excessive aggressiveness and the existence of plans for military invasion of the territory of neighboring states look more than inappropriate. If you remember
history
recent armed conflicts in various parts of the world, then Russia will not figure among the instigators. On the contrary, in conditions of instability in the world, it emphasizes the defensive orientation of the ongoing military construction. In the end, the ancient fortress is a defensive structure, and the people of Ivang were once again convinced that there is someone to protect them.
However, a delegation of leaders from Narva took part in the celebration of the anniversary of Ivangorod, which confirms the possibility of maintaining good relations even in difficult times. Unfortunately, this idea is still unknown to European leaders. Who knows, maybe the Friendship Bridge someday will connect not only Ivangorod and Narva, but also Russia and Estonia? Or even wider - Russia and Europe?
At the moment there are no objective prerequisites for this. Moreover, the leadership of the Baltic countries strongly opposes such a scenario, considering it more preferable to follow the policies of the allies on Euro-Atlantic integration structures in the wake of it. And while the latter are not too concerned about establishing trusting relations with Moscow, Russia must do everything to strengthen the security of its citizens, including the residents of Ivangorod.