The US Congress published on its website a bill on sanctions against Iran and Russia, the vote on which will take place in the July 25 House of Representatives.
The bill, in particular, proposes to reduce the maximum period of market financing of Russian banks under sanctions to 14 days, and the sub-authorized companies of the oil and gas sector to 30 days, RIA reports
News
.
According to the document, the US president may impose sanctions on individuals who intend to invest more than 5 million dollars in a year or a million dollars in building Russian export pipelines at a time, or they are going to provide services, technologies or information support to projects.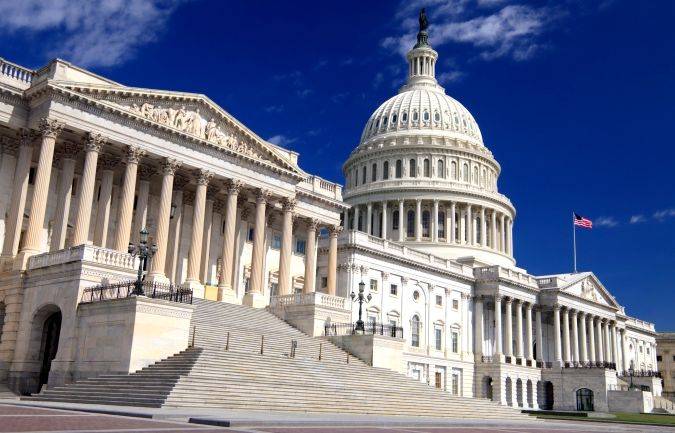 At the same time, the United States will continue to counteract the construction of the Nord Stream-2 gas pipeline because of the "harmful impact on the energy security of the European Union, gas market development in Central and Eastern Europe and energy reforms in Ukraine." The authors of the document also intend to oblige the US administration to prioritize the export of US energy to Europe in order to "protect the allies' energy security."
At the same time, the congress believes that the new sanctions should not be applied to the cooperation of the two countries in outer space and harm NASA.
Earlier, CNN television reported, citing sources in Congress, that some US companies were in favor of changing the bill, as it may adversely affect business. Among them were the oil and energy giants BP, Exxon and General Electric.
At the same time, the Ministry of Foreign Affairs of Germany, on the territory of which Nord Stream 2 should come, stated that it did not consider Washington's intention to torpedo European gas projects using sanction mechanisms.