Moldavian President Igor Dodon, who is in tough opposition to the government of the republic, promised not to allow new bloodshed on the banks of the Dniester. In an interview with the newspaper
"News"
Dodon said that in the event of a new armed conflict, Moldova could cease to exist as a state. At the same time, the President of Moldova noted that outside the country there are enough forces dreaming about the defrosting of hostilities.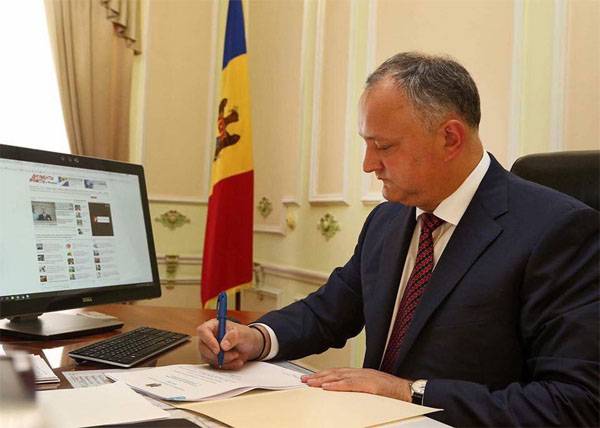 Igor Dodon:
There should be no power option for Transnistria. I believe that the problem should be solved only through negotiations, and we need to go towards each other. Of course, we have hotheads, but very few of them. The force option will mean the loss of the statehood of Moldova. We see how this turned out for other countries. We are ready to make compromises in order to unite the country. This is recognized by all our partners in the West and in the East.
Recall that the President of Moldova, Igor Dodon, had previously met with the President of the Pridnestrovian Moldavian Republic. The pro-Romanian forces regarded that meeting in Chisinau almost as a "betrayal" of the president and demanded that Dodon "resign". Dodon himself today calls for less attention to pay attention to the militant rhetoric of certain representatives of the political forces of Moldova, calling such statements populism for the purpose of self-public relations.