An exercise was conducted at the Mulino range in the Nizhny Novgorod region as part of the collection of the command staff of the Russian Armed Forces organized by the military department,
RIA News
.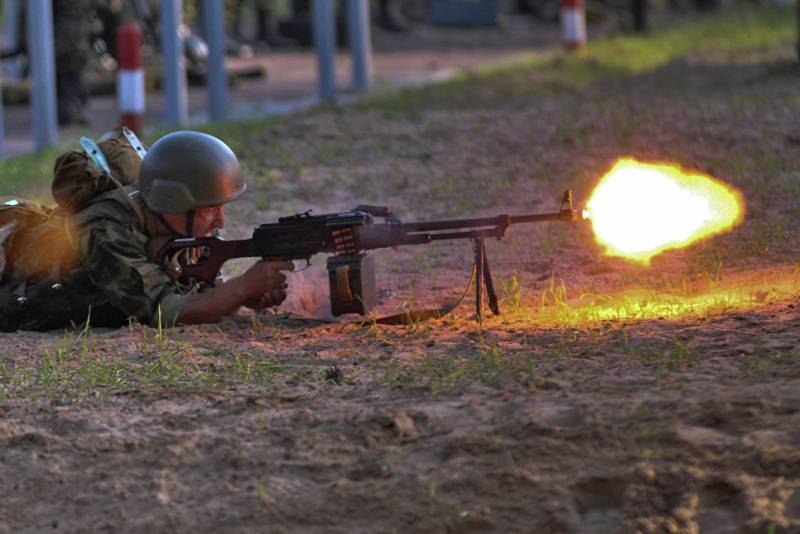 In preparation for the maneuvers, militants' favorite tactic was taken into account to arrange supply routes through multi-kilometer tunnels.
"During the drawing of one of the episodes of the exercise, the reinforced motorized rifle battalion stormed the fortified city, where the" bandits "held hostages. On the monitors it was clear that the movement of the enemy's reserves, the delivery of ammunition and other property goes through the tunnels, "the agency reports.
Before the storming, the Leer-3 electronic warfare complex sent out to local subscribers sms with the requirements of the attacking troops, while "reconnaissance drones watched the situation in the meantime: it was visible on the monitors how the enemy concentrated the column of armored vehicles to exit the city, "said the report.
One of the tunnels was discovered and destroyed by sappers during the offensive. In order to prevent getting under "friendly fire", the servicemen hung specially made cloth and flags on the liberated buildings.
As Andrei Kartapolov, commander of the ZVO troops, who headed the Russian grouping in the SAR in 2016-2017, noted that "the integration of the Syrian combat experience into the daily practice of the RF Armed Forces is the main objective of the current training camps".