The commander of the Islamic Revolutionary Guard Corps (IRGC is the elite component of the Iranian Armed Forces), General Mohammad Ali Jafari, speaking before the commanders of the IRGC in Mashhad, said that the United States must first eliminate its bases in the region, and then impose sanctions against Iran. He also noted Washington's hostility towards Iran, especially to the IRGC, TASS reports, citing an agency
Tasnim
.
Before taking sanctions against Iran's defense capabilities, the United States must first eliminate its bases in our region at a distance of 1000 km from Iran's borders
- declared the general -
Iran has become a major power of regional and even global scale thanks to the spiritual power of the Islamic Republic, the combat power of the Armed Forces and the rocket missiles of the IRGC. Washington should know that it will pay dearly for any miscalculation.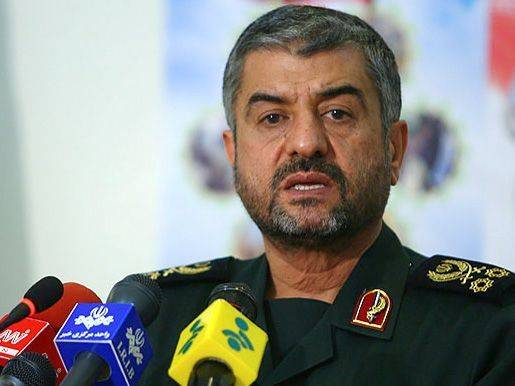 Jafari pointed to the "rapid growth" of the strike power of Iranian air, sea and land-based missiles and noted the importance of the country's missile potential as a deterrent force. According to him, the development of the Islamic Republic's missile program "cannot be the subject of bargaining or bargaining."
On Tuesday, the US administration announced the blacklisting of 18 organizations and individuals supporting Iran's ballistic missile program, Iranian military procurement and the IRGC.
Earlier on Wednesday, Iranian President Hassan Rouhani stated that Iran is fulfilling its international obligations and that the announcement of new anti-Iran sanctions contradicts both the logic and the provisions of the Joint Comprehensive Action Plan (SAPA, agreement on the Iranian nuclear program).