Literally Russophobia of some Baltic politicians reaches marasmus. In an effort to destroy everything Russian and just reminiscent of Russia and of course please its owner - the United States, some representatives of political parties are ready to bear the enchanting nonsense just to do it. A well-known member of the Lithuanian party "Union of the Fatherland - Christian Democrats" Laurinas Kasciunas, who previously initiated the recognition of the former Communist Party of Lithuania (KPL) as a criminal organization, called on the Public Procurement Service and the Department of State Security to include Kaspersky Lab in the list of unreliable suppliers Wednesday's press release policy. He also demanded an analysis of the television programs of Lithuanian TV channels, arguing that "the number of broadcast Russian products has increased significantly ... propaganda of the Russian or Soviet life standards, elements of nostalgia for the USSR, which allegedly" lead to a breakdown of the democratic system, have been observed.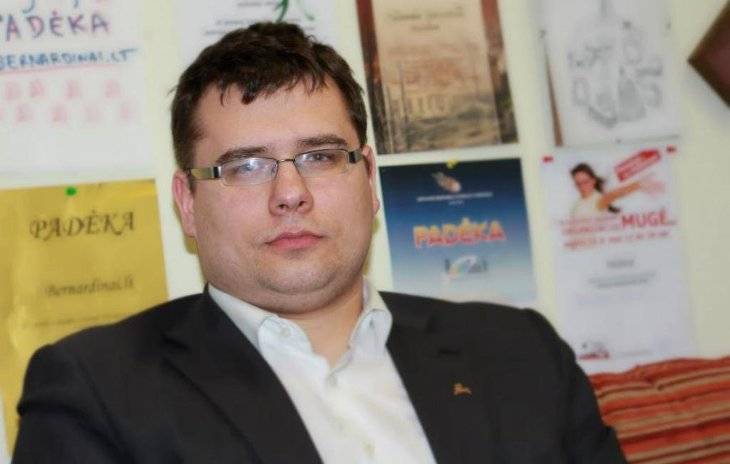 In order to ensure Lithuanian cyber security, it is imperative to evaluate the possibility of adding Kaspersky Lab to the list of undesirable suppliers.
- says the release of Kacciunas, transfers
RIA News
.
As stated in the message, his request is based on the fact that this month, the US government removed Kaspersky Lab from two lists of suppliers whose products have been approved for use by government agencies.
Lithuania should follow this example in order to ensure the cyber security of the republic.
- adds a politician.
On Tuesday, Bloomberg, citing data from the company's internal correspondence, reported that Kaspersky Lab has close links with the Russian government and intelligence services. However, Kaspersky Lab itself denies reports of its ties with the Russian government, believing that it has become embroiled in a geopolitical struggle.
The Kremlin considers the decision of the US authorities politicized. Experts agree with this, who also do not exclude that the situation may be associated with competition.